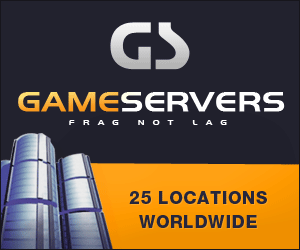 Washington Post
February 27, 2008
Pg. D4
Federal Diary
By Stephen Barr
Natalie Sudman, a project manager for the Army Corps of Engineers, had been in southern Iraq for 15 months when a roadside bomb exploded as her convoy returned from an inspection of water treatment plants and a new road.
She survived the October attack but was seriously injured. The explosion broke bones in her face, and she will undergo a year of treatment by eye doctors, who have assured her that her sight will return as the damaged retina in her left eye heals.
"I went over there because I felt like I wanted to be part of something that was helping people," Sudman said yesterday. "And on an individual level, a one-to-one level, with the Iraqis I worked with, I really did feel that is what we were doing."
Sudman was one of 15 Defense Department civilians honored yesterday with the Secretary of Defense Medal for the Global War on Terrorism, the first time the medal has been presented. Deputy Defense Secretary Gordon R. England presented the medals to the Defense civilians at a Pentagon ceremony.
More than 16,000 Defense civilians have served overseas in the fight against terrorism since 2001. They included intelligence analysts, business and economic experts, logistical specialists, auditors and others eager to support the military and the Iraqi government.
Of the 16,000, 118 have been injured and seven "have given their lives," David S.C. Chu, the undersecretary of defense for personnel and readiness, told the invited guests.
He and Patricia S. Bradshaw, deputy undersecretary of defense for civilian personnel policy, praised the civilians who have served in Iraq and Afghanistan. "They have volunteered to help create a new vision for a workforce of civilian employees who are expeditionary and ready to serve at a moment's notice on the front line of supporting our troops," she said.
The new medal, approved last year, was created to honor Defense civilian employees who have served in a combat zone in support of military operations since Sept. 11, 2001.
The medal recipients represented a broad range of occupations. For example, Beverly Hall, an English instructor at the Defense Language Institute, served 22 months during two tours, teaching English to Iraqi air force pilots and flight crews. In three months, she said, some students were able to read and speak at the 9th-grade and 10th-grade levels. "I would go back if they would let me," she said. "I am asking."
Another honoree, Celeste L. Ward, a deputy assistant secretary of defense, served her first tour from December 2003 to June 2004, helping put together a defense ministry for the Iraqi government. She returned in December 2005, spending a year as a political-military adviser to a general.
Like other award winners, she volunteered because she wanted to contribute to the war effort. "It is really corny," she said, "but I have such a feeling of really being part of something important and able to contribute."
Others honored at the medal ceremony were:
Scott R. Adams, liaison officer for the Marine Corps Systems Command, deployed to Anbar province from November 2007 to January as an acquisition expert.
Marion Andrews Jr., chief for assessment support at the Defense Threat Reduction Agency, deployed to Iraq for 34 days.
John A. Carper III, criminal investigator with the Defense Department inspector general, deployed to Iraq for six months on two tours.
Bailey S. Hand is a foreign affairs specialist for the Office of the Secretary of Defense and was deployed to Iraq for 111 days.
Aleck K. Holcomb, telecommunications specialist with Defense Information Systems Agency, deployed to Baghdad for six months.
Carol King, supervisory program analyst, Army Materiel Command, deployed to Kuwait for 179 days to serve as deputy to the commander, 401st Army Field Support Brigade.
Ronald C. Meldonian, auditor for the Defense Contract Audit Agency, responsible for establishing the agency's office in Iraq in 2003.
David J. Munger, electronics engineer with the Defense Information Systems Agency, deployed to Baghdad for 6 1/2 months.
Gilbert R. Reed III, financial management analyst, Office of the Assistant Secretary of the Navy, deployed to Baghdad to serve as deputy comptroller and budget officer for the Coalition Provisional Authority.
James Rogner, security specialist with the Defense Security Service, deployed to Iraq as part of a Provisional Reconstruction Team.
Fred A. Runnels, director for standards and compliance with the Defense Finance and Accounting Service, deployed to Baghdad for 167 days, serving as chief of the Pentagon/Coalition Provisional Authority Management Liaison Cell and as the CPA Chief Financial Officer.
Larry Spalding, distribution facilities specialist for the Defense Logistics Agency, deployed to Bahrain from November 2002 through December 2004.