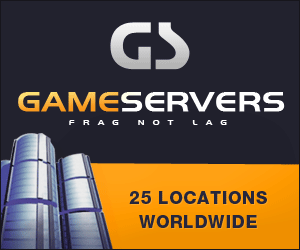 Washington Post
December 19, 2006
Pg. 4
Secretary Vows to Listen to Others' Advice on Iraq War

By Josh White, Washington Post Staff Writer
Defense Secretary Robert M. Gates took the oath of office yesterday, warning that the nation cannot afford failure in Iraq and promising that the war there will be his top priority.
Gates, 63, becomes Pentagon chief at a time when President Bush and military commanders are hashing out the best way forward in Iraq, hoping to salvage a situation that is by many accounts on the brink of disaster. In his confirmation hearings before the Senate, Gates said he believes the United States is neither winning nor losing the war and pledged to consider all options for the future.
"All of us want to find a way to bring America's sons and daughters home again, but as the president has made clear, we simply cannot afford to fail in the Middle East," Gates said yesterday at the Pentagon after Vice President Cheney swore him in as the nation's 22nd defense secretary. "Failure in Iraq at this juncture would be a calamity that would haunt our nation, impair our credibility, and endanger Americans for decades to come."
President Bush chose Gates to replace Donald H. Rumsfeld immediately after the November elections, when Democrats gained control of Congress. The election results were viewed as a strong message from the public that the war in Iraq is off track. Gates, a former head of the CIA, was officially sworn in early yesterday at the White House and publicly took the oath at the Pentagon.
Gates vowed yesterday to provide "candor" and "honest counsel" to the president and to listen to the professionals at the Pentagon "who ultimately must carry out the decisions" his department makes -- alluding to the perception of Rumsfeld as a Pentagon chief who did not heed war advice from his top military commanders. Gates told the uniformed service members that he will rely on their "clear-eyed advice in the weeks and months ahead," and said he plans to travel to Iraq so he can hear assessments of the situation "unvarnished and straight from the shoulder."
Bush has delayed speaking to the nation about his decisions on Iraq so Gates can make his own assessment. Gates said he has been attending National Security Council meetings, has received briefings at the Pentagon and has discussed the situation with the president.
As U.S. officials debate whether to send more troops into Iraq or to create a major shift in military operations there, Bush said yesterday that he expects Gates to "help our country forge a new way forward in Iraq."
"As Bob Gates raises his hand and takes the oath of office, he does so at a time of great consequence for our nation," Bush said. "He knows the stakes in the war on terror. He recognizes this is a long struggle against an enemy unlike any our nation has fought before."
Sen. Carl M. Levin (D-Mich.), the incoming chairman of the Senate Armed Services Committee, attended the Pentagon ceremony and said in an interview afterward that he fears the Bush administration could go forward with ill-fated policies in Iraq but believes Gates will work with Congress. Sen. John W. Warner (R-Va.), the outgoing chairman, said he, too, is optimistic.
"I expect he'll bring a fresh perspective on Iraq," Levin said. "Also, I expect he will be much more open to oversight."
Gates originally was a member of the Iraq Study Group -- which recently issued a stark assessment of the war and made dozens of recommendations -- but stepped aside after Bush nominated him to replace Rumsfeld. Gates had been president of Texas A&M University since 2002.
"I return to public service in the hope that I can make a difference at a time when our nation is facing daunting challenges and difficult choices," Gates said.