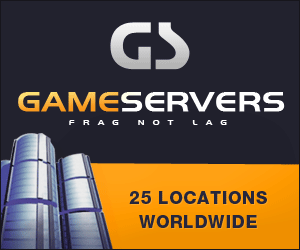 COLIN FLY
Associated Press
PHOENIX -
Yohannis Perez smiles widely as he sits at his corner locker in the Milwaukee Brewers' clubhouse.
It's a wide-eyed look, one that borders between being extremely happy and blissfully unaware of what's going on around him.
The shortstop doesn't know any English and is dependent on other players to translate for him to understand what's going on. But he's quick to name his favorite player - Yankees captain Derek Jeter.
Perez, 24, defected from Cuba in July 2005 but had to wait to sign a minor league deal with Milwaukee until November.
In the meantime, he trained in Miami and the Dominican Republic while trying to sort out visa problems that came after he spent "three or four" days on a raft with 31 other strangers floating in the Gulf of Mexico.
Perez said the only reason he left was to play in the major leagues.
He was well-known in Cuba, where he played in the Cuban National League for Matanzas for six years and twice was named to the Super League, a postseason All-Star league featuring the top 100 Cuban players.
He also was caught once before trying to leave the country.
"They sent me back," Perez said through a clubhouse translator. "Then, a group of people found out about it after I got caught. They told me if I wanted to go again, they would take me."
So Perez took up the offer, floating toward Florida and waiting to connect in Tampa with family that included cousins, an uncle and the girlfriend he had dated for eight years in Cuba.
Milwaukee became interested in Perez, who had strong defensive skills, after he resolved the visa issues. He has not stood out in camp, but general manager Doug Melvin said that it's just a matter of time before Perez regains the form he had before his layoff.
"He'll get stronger, arm strength-wise, and he'll get stronger swinging the bat too, once he gets playing. He just hasn't played in so long," Melvin said. "Players don't actually lose it, but most of the time he's just been in workouts."
Perez, who came into Monday's game in a double switch after third baseman Tony Graffanino fouled a ball off his toe, said he understands he has a lot of work to do before he'll play on the same field as Jeter. He's 2-for-9 at the plate in four spring training games.
"As a fielder, I'm ready," Perez said. "But to learn and get my swing ready, it's going to take time. I need to go down to the minors for a little bit."
It may be longer than that. As long as incumbent starter J.J. Hardy can stay healthy - he only played in 35 games last season because of an ankle injury - Perez may not get playing time in Milwaukee any time soon.
But Melvin said Perez fits in the franchise's big picture.
"Any time you get a chance to sign a middle infielder, they're valuable commodities in the game," Melvin said. "He's got good feet, he's got quick hands, good release, good instincts, knows where to be. He knows how to play the game. He's a player we think could play at the upper levels, Triple-A or Double-A, but we don't know yet."
Teammate Yovani Gallardo said everyone helps Perez out as he begins his new career.
"He hasn't told me about his past," Gallardo said. "He's kind of a quiet guy."
But now that Perez is playing again, he's already got another goal.
"I wanted to play baseball in the big leagues," Perez said. "Now, I want to get more playing time and be a starter."