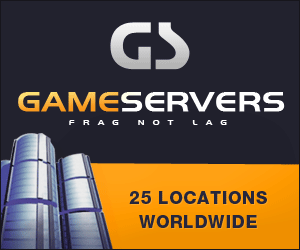 Media: The Associated Press
Byline: By REBECCA SANTANA
Date: 01 September 2006
BAGHDAD, Iraq_Rescue crews pulled bodies from the rubble of bombed buildings
Friday, the day after a barrage of coordinated attacks across eastern
Baghdad neighborhoods killed at least 64 people and wounded more than 280
within half an hour, police said.
The latest spasm of violence on Thursday evening _ which included explosives
planted in apartments, car bombs and several rocket and mortar attacks on
mainly Shiite neighborhoods _ came as Prime Minister Nouri al-Maliki said
Iraqi forces should have control over most of the country by year's end.
The toll from the Baghdad bombings stood at 64 people dead and 286 wounded,
police Capt. Mohammed Abdul-Ghani said Friday morning.
The attacks centered on neighborhoods controlled by Shiite militias, some of
which Sunni Arabs accuse of running death squads.
Attackers rented apartments and shops in buildings a few days ago and
planted explosives in them, detonating the devices by remote control almost
simultaneously Thursday evening, Maj. Gen. Jihad Liaabi, director of the
Interior Ministry's counterterrorism unit, told state television late
Thursday.
The attacks occurred between 6 p.m. and 6:30 p.m. and included a car bomb at
a market, another behind a telephone exchange building and several rocket
and mortar attacks, police said.
On Friday morning, residents picked through the rubble of their homes, using
blankets to carry their belongings out. Large chunks of concrete and burned
out cars littered the street.
Kindi hospital _ one of four where the wounded and dead were taken _
received dozens of casualties. In one room, doctors wheeled a man with a
bandaged leg on a gurney out of a room.
"Slowly, slowly," he pleaded, crying in pain.
Haidar Nassier, a resident of al-Ameen district, said an explosion had
ripped through a clothes store in his neighborhood.
"My neighbor, four of his children were injured, and one of them died," he
told AP television outside the hospital.
The bloodshed was part of a violent week that has left hundreds of Iraqis
dead.
But authorities said they were optimistic about the handover of security
control.
Al-Maliki said Thursday that Iraqi forces will assume responsibility for Dhi
Qar province in the south this month, making it the second of Iraq's 18
provinces that local forces would take control over.
Iraqi authorities took over Muthanna province in the south from the British
in July, and Maliki said he hoped that by the end of the year, Iraqi
security forces would take over most of the provinces.
Dhi Qar is populated mainly by Shiite Muslims, and has seen much less
violence than areas such as Baghdad. However, U.S. commanders are concerned
about the growing influence of Shiite militias in the area.
The Defense Ministry said it would sign a memorandum with coalition forces
on Saturday "about strategic control and operations." U.S. authorities said
the Defense Ministry would begin assuming direct operational control of the
country's armed forces.
In Kirkuk province, about 290 kilometers (180 miles) north of Baghdad, two
battalions of the Iraqi army's 4th Division took over control of the
majority of the province from the 1st Brigade Combat Team of the 101st
Airborne Division, coalition forces said in a statement Friday.
The city of Kirkuk and at least one village will remain under the U.S.-led
coalition's control.
Handing over control to Iraqi authorities is a key part of any eventual
drawdown of U.S. troops.
On Wednesday, the top U.S. commander in Iraq, Gen. George Casey, said Iraqi
troops were on course to take over security control from U.S.-led coalition
forces over the next 12-18 months with little coalition help.
Despite the rash of violence during the past week, U.S. officials have
lauded the results of a security crackdown in the capital that they say has
resulted in a dramatic fall in sectarian killings.
Statistics obtained by The Associated Press from the Health Ministry show
that violent deaths in Iraq dropped significantly in August compared to
July. At least 973 violent deaths were recorded as of Wednesday in August,
while 3,500 were reported in July.
The crackdown by Iraqi and U.S. forces began Aug. 7, targeting some of the
capital's most problematic neighborhoods. In the past, similar operations
have lowered violence for short periods of time, but attacks then escalate
after American forces leave.
In other violence across the country Friday, according to the police:
_Iraqi police found the body of Kamil Shateb, a former intelligence officer
during Saddam Hussein's regime, in Kut, 160 kilometers (100 miles) southeast
of Baghdad, a morgue official said. He had been kidnapped the day before and
shot in the head.
_Gunmen shot and killed a policeman in Numaniyah, a town near Kut, after
breaking into his house Thursday night.
_A policeman was gunned down in a drive-by shooting in Ramadi, 115
kilometers (70 miles) west of Baghdad.