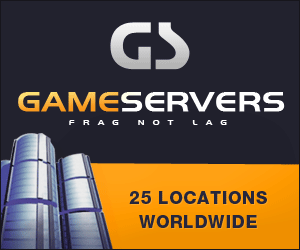 New York Times
January 7, 2008
Pg. 11
By Solomon Moore and Mudhafer al-Husaini
BAGHDAD — As jubilant Iraqi soldiers celebrated Army Day by dancing and chanting anti-insurgent slogans inside a downtown office building here on Sunday, a suicide bomber tried to shove his way through the gate.
When four Iraqi soldiers moved to block the bomber from entering, he detonated his explosive vest, killing at least the four soldiers and wounding at least six people, according to the Iraqi police and military officials. There were differing accounts of the death toll, with some saying as many as 11 had been killed, but they could not be confirmed.
"The suicide bomber was very young," said an Iraqi police officer who declined to be identified because he was not allowed to speak to the news media. "We found his severed head, and we found a Yemeni identification card near the rest of his body."
A military officer with the 11th Iraqi Army Division who also spoke on condition of anonymity praised the four soldiers' sacrifice. "If they had allowed him to enter the building, even more people would have been killed," the officer said.
The Iraqi authorities said they suspected that the bomber was sent by Al Qaeda in Mesopotamia, a mostly homegrown insurgent group that American intelligence agencies say has foreign leadership. Many of the group's suicide bombers have been recruited abroad and smuggled into Iraq from neighboring countries.
Despite the insistence by Americans and the Iraqi government that insurgent groups have been greatly weakened in recent months, the attack on Sunday, the 87th anniversary of the Iraqi Army's founding, was another reminder of the threat posed by the militants.
Much of the credit for an overall decline in attacks in Iraq recently has been given to American-recruited Sunni Arab militias known as Awakening groups. But they have increasingly become targets of the insurgent groups they have been fighting, and that trend continued Sunday.
In Baquba, gunmen burst into the home of Sheik Dhari Mandeel, a leader of the main Awakening group in Diyala Province, and shot him to death. The attackers also killed the sheik's wife, according to the local police, and kidnapped 10 of his relatives.
And in Baghdad's predominantly Shiite district of Shaab, the police reported that Ismael Abbas, another tribal leader who had pledged loyalty to the United States, was shot to death outside his home on Sunday morning.
Members of the Awakening groups have complained lately that they are increasingly caught between Al Qaeda in Mesopotamia and the Shiite-led Iraqi government, which is suspicious of the Awakening groups and has shown reluctance to integrate them into the security forces.
Prime Minister Nuri Kamal al-Maliki, in an interview in London with the prominent Arabic-language newspaper Asharq al-Awsat, signaled his government's ambivalence about the Sunni militias — at once praising them for fighting Al Qaeda in Mesopotamia while expressing suspicion that many of their members may be insurgents themselves, trying to infiltrate Iraq's security forces.
"The government supports the Awakening Councils, but it must safeguard itself from infiltration," he said. "We, as a government, have intelligence now that the Baathists ordered its members to join the Awakening Councils and that Al Qaeda did that as well."
Mr. Maliki returned to Iraq on Saturday after a series of medical tests at a London hospital. Government officials said that the prime minister, a Shiite, was suffering from exhaustion, but that tests had shown that he was in otherwise good health.
The Iraqi police said Sunday that a joint raid by American and Iraqi forces had killed four suspected insurgents and destroyed two homes, for fear that they were booby-trapped, in southwest Baquba, a city north of the capital that has become a focal point for insurgent groups. A United States military spokesman said he could not confirm that the operation took place.
In addition to the Army Day bombing, four other bombing attacks in Iraq — one in Baghdad and three in the northern city of Mosul — killed at least three people and wounded at least 19.
The Iraqi police also said they had discovered 12 bodies in Baghdad and five severed heads outside Baquba.
The violence overshadowed Iraq's military celebrations, including a display of its newest equipment at the national soldier's memorial, a large saucer-shaped sculpture inside the heavily guarded Green Zone. Soldiers in crisp fatigues and royal blue formal wear stood at attention during the exhibition of armored vehicles, ambulances and bomb-detection equipment.
In order to avoid security threats, the commemoration was invitation-only.
Qais Mizher contributed reporting from Baghdad, and Iraqi employees of The New York Times from Baghdad, Baquba and Mosul.