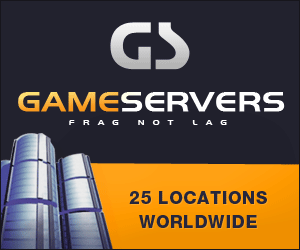 Houston Chronicle
June 16, 2008 By Associated Press
AUSTIN — The family of a Marine found dead in his barracks accuses the military of ignoring his obvious problems and calls for help after returning from two tours of duty in Iraq.
"They wouldn't give Chad the help he needed," said the Marine's father, Eric Oligschlaeger of Round Rock, told the Austin American-Statesman. "But he was wounded, every bit as wounded as someone who lost an arm or leg."
In May, Cpl. Chad Oligschlaeger was found dead in his room at the Twentynine Palms Marine base. He was 21.
A Marine Corps spokesman, First Lt. Curtis Williamson, said Corps' policy prohibits commanders from discouraging Marines to seek mental health treatment or failing to treat physical or mental problems.
Williamson said Oligschlaeger's cause of death can't be released to the family or public while the case is under investigation. He said the family's allegations "will be taken very seriously."
The complaints by Oligschlaeger's family mirror those of veterans' advocates, who say that even with more awareness and better treatment for post-traumatic stress disorder, soldiers and Marines don't always get proper care for mental health problems.
A study published in April by the RAND Corp. found that one-third of service members sent to Iraq or Afghanistan return suffering from severe depression, stress syndrome or brain injuries, and only half who need care seek it.
Others remain silent, often fearing stigmatization or retribution, and treatment for many of those who ask for it is often minimal, the researches said.
According to family members, Oligschlaeger returned from Iraq haunted by the memory of a fellow Marine wounded by a roadside bomb. Oligschlaeger helped load the Marine into the back of a Humvee, but there was a momentary delay because the stretcher was too wide. When the man died three days later, Oligschlaeger blamed himself, friends told the newspaper in Sunday editions.
Back in the United States, Oligschlaeger began drinking heavily, and told friends a superior accused him of faking symptoms to avoid his next deployment. Later, he told family members the dead Marine was talking to him.
This spring, two years after the nightmares began, Oligschlaeger told his family that doctors had diagnosed him with post-traumatic stress disorder and put him on at least six medicines. The Marines sent him to alcohol rehabilitation and were arranging treatment at a mental health clinic.
But when Oligschlaeger declined to re-enlist, his unit left him unsupervised and with nothing to do for days on end, family and friends told the newspaper. They said he called at all hours and couldn't remember what medications he had taken.