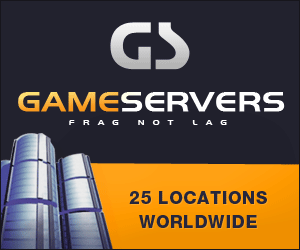 Washington Post
April 9, 2008
Pg. 13
Angelina Jolie Joins Discussion on the Plight of Refugee Children
By Robin Wright, Washington Post Staff Writer
Angelina Jolie nearly stole the limelight from Army Gen. David H. Petraeus and Ambassador Ryan C. Crocker yesterday with her own remarks on Iraq at the Council on Foreign Relations, which had to move the standing-room-only event to the ballroom of the Washington Club to accommodate the crowd and television cameras. Paparazzi and gawkers swarmed outside.
The actress's appearance on a panel discussing the plight of more than 1 million Iraqi child refugees was less upbeat than that of the U.S. officials who testified before two Senate committees yesterday.
"This population we're talking about is the future of Iraq," said Jolie, who has traveled twice to Iraq over the past year, as well as to Syria to visit Iraqi refugees. "So to reach them now, to help deal with their trauma and refocus their minds on a possible future should absolutely be one of our top priorities. We need these kids. . . . We need them to rebuild their country, to stabilize their country and eventually lead their country."
Jolie also spoke directly to Petraeus's views on the war.
"Petraeus would agree that a surge does not just mean it works if you get numbers of violence down," she said. "It works if humanitarian aid is starting to increase and changes are able to be made. He knows that this is the time to start making some big changes and some big steps forward for the people."
Jolie gently scolded the Bush administration for its slow follow-through on absorbing Iraqi refugees. The United States took in 374 Iraqis in January, 444 in February and 751 in March -- in a year in which it has pledged to take in 12,000 Iraqi refugees, she noted.
The United States has taken in far fewer than many other countries. Germany has absorbed more than 36,200, Britain more than 22,000, while Syria has increased its population by more than 5 percent and Jordan by more than 10 percent from the influx of Iraqis.
Pressed on the impact of a decision on troop reductions on Iraqi refugees, Jolie joked, "I won't give my troop-withdrawal strategy."
Jolie co-chairs the new Education Partnership for Children of Conflict, along with Gene Sperling, a former Clinton administration economic adviser now at the Council on Foreign Relations. She appeared with Sperling, International Rescue Committee President George Rupp and Safaa el-Kogali of the World Bank. But attendees clearly came for Jolie.
James Gavrilis, who is on the Joint Chiefs staff at the Pentagon, said he would not have come by if not for Jolie. "I want to hear what her perspective is and how it's different from the military and masculine perspective," he said, quickly adding that, as an insider at the Pentagon, he already knew what Petraeus and Crocker would say in their testimony.
Several others conceded Jolie was the attraction but asked that their names not be used. A similar council event on the plight of Rwanda's child refugees brought out 50 people last month, when Jolie's presence was not advertised in advance.
Yesterday's event even elicited reactions in Baghdad. "I was very sorry to miss her visit to Iraq," Deputy Prime Minister Barham Salih said Monday in a telephone interview. "This was one meeting I desperately wanted to have. The prime minister was not so keen on the meeting. He didn't know who she was." He then added: "This is a serious humanitarian crisis. We have had a serious debate in government over this issue, and some of us want to do more."
Jolie's event was not timed to the six-month assessment by Petraeus and Crocker. She was in Washington for an event honoring Mariane Pearl, the widow of journalist Daniel Pearl and subject of a movie in which Jolie appeared.