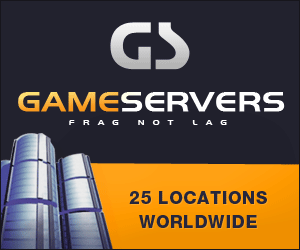 Many years ago I was a London bus driver on the 73 Route between Stoke Newington and Hammersmith Broadway.
It was one of the best routes in London for commuters and tourists alike, there was always something going on, very busy and unlike many other routes it was never boring.
The route took in Kings Cross railway station, which was infamous for the ladies of the night displaying their wares often to shouts of "Wanna do some business darlin??" Down Tottenham Court Road, to Oxford Street, Park Lane, Hyde Park Corner, Albert Hall then finally Hamersmith Broadway.
On one particular day there were something like 3 buses missing in front of us, and 2 missing behind us, my conductor and I were getting a hammering. Bus crews often had to take the brunt of abuse from passengers because someone somewhere stuffed up, this day was no exception. Right from Hammersmith Broadway, there were long queue's far beyond the capability of the Routemaster bus, 69 seated. We loaded up at the first bus stop, to a lot of verbal abuse of "Bloody buses always the same."
Struggling we managed to get to Hyde Park Corner something like ¾ hour late, an inspector came up and started shouting abuse at me and my conductor. I climbed out the cab when the inspector accused me and my conductor of running late on purpose, despite the fact we had given up our meal break at Hammersmith to get back to work the road as soon as possible.
The inspector began to poke me with the aerial on his two way radio, by this time I was not only peeved, I started to see red, I told him that if he poked me once more with his radio I'm going to flatten him. Suddenly a well dressed chap in his middle 50's tapped me on the shoulder and said "Let me say something here." Somewhat surprised I said "Go for it." to my complete and utter surprise he began to address the inspector, saying, "I watched these two chaps working their guts out, doing their jobs in circumstance beyond their control, in fact you should be proud of them."
Then he looked at my conductor and I, we always took pride in our appearance, polished shoes, pressed shirt and trousers and wearing a tie, we were in the public eye including tourists from around the world. The chap looked at the inspector the collar of his shirt was filthy, his trousers looked like they hadn't been pressed since he was issued them and his shoes were also filthy, and said, "Look at you, you disgusting little man, you are nothing more then a disgrace to chaps like these who work hard and still manage to look smart." The inspector was now starting to open and close his mouth like a goldfish, my conductor and I couldn't stop grinning, then turned to me and gave me his business card saying, "If you have any more trouble with this cretin, give me a phone call, I'll gladly help." I looked at his card which read Major General (I forget his name) retired , and CEO of a major company in the City of London. My jaw dropped, I sprang to attention and almost saluted him. I thanked him for his help. When I got back to the bus garage, I went into see the garage manager, I told him what happened and gave him the business card, who said "Don't worry about it, I know the full story". I wish now I had kept the business card as a trophy.
Karma can be a *****.