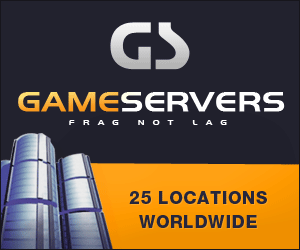 Arizona Daily Star (Tucson)
April 19, 2008
Pg. 1
Families struggle, cope with repeat, long deployments
By Aaron Mackey, Arizona Daily Star
In the four years that Master Sgt. Tony Roy's electronic combat unit has been deployed, he's spent nearly two years away from home.
Roy is one of roughly 140 airmen based at Davis-Monthan Air Force Base who have been constantly at war since March 2004, deploying several times to provide electronic cover to troops in Iraq and Afghanistan.
Members of the 55th Electronic Combat Group hop back and forth from combat zones to Tucson for months at a time, coming home only long enough to retrain, regroup and head back.
The pace of the deployments — one of the fastest in the U.S. Air Force — has shattered several unit milestones, as pilots and crews have flown more than 4,000 missions and spent roughly 28,000 hours in the air, disrupting enemy communications and performing other tasks.
Yet the milestones have taken their toll on families left behind to cope with the seemingly endless emotional roller coaster that comes with watching loved ones deploy and return.
And commanders express some concern that the deployment has strained resources and equipment, though they remain committed to the deployment.
For Roy, 40, who married his wife a year before the constant deployment began, the strain on his family has been difficult.
"Every time we start to get settled in, it's like, 'Oh, it's time to leave again,' " said Roy, who plans to retire later this year after 21 years in the Air Force.
While Roy said he's proud of the missions he's participated in and the unit's accomplishments, it's becoming too hard to say goodbye to his wife and stepdaughter for months at a time.
"I've deployed enough and there's really not an end in sight," he said.
Constant mission
Unlike traditional Air Force units' typical six-month deployments, D-M's electronic combat unit has remained in a constant state of deployment since 2004.
Tasked with operating the Air Force's EC-130H Compass Call aircraft, the unit works to interrupt enemy electronic networks. It also can actively attack enemy communications and send misinformation.
The aircraft have become a top priority for commanders in war zones, said Col. Mark Haskins, commander of the 55th.
The EC-130s were deployed during the initial stages of the wars in Iraq and Afghanistan but returned to D-M. They were called back in 2004.
The resulting deployments mean airmen in the unit are away from home roughly as long as personnel in the Army, who face 12- to 15-month deployments about every three years.
While Haskins acknowledged the mission has strained personnel and stretched equipment, the airmen are committed and ready to continue, he said.
"People are anxious to get back, and there's a tremendous amount of pride," Haskins said. "You're the electronic shield for 200,000 coalition forces."
For Capt. Geoffrey Brasse, supporting ground forces makes the many deployments worthwhile. In a telephone interview from Southwest Asia, the pilot said that while the past four years have been difficult, members of the unit are focused.
"It's always been about the mission — that's what drives us," said Brasse, who is close to finishing his fifth deployment.
"Almost has become routine"
At first, deploying and returning were awkward, Roy said.
When the flight engineer would leave, his wife, Vicki, took over his duties at home, including getting her 15-year-old daughter to various activities. Transitioning back to normalcy isn't always easy, he said.
But after eight deployments, the Roys have learned how to say goodbye and hello.
"We've done this so often, it almost has become routine," he said. "It's not any fun, but at least we know what to expect."
To ease back into life at home, Roy said he sets aside alone time with his wife. He also tries to do something fun with stepdaughter Olivia Derossett.
Vicki said she takes comfort in the fact that her husband's deployments soon will end.
"He'll actually be home now," she said. "I'm incredibly proud of him and the squadron and what they do, but it is really hard when he's gone."
Command staff have worked hard to ensure the families who face continuous deployment are cared for, too, Haskins said.
Airmen from the unit are ready to help families in any situation, from car problems to family emergencies, he said.
Commanders also try to juggle deployments so airmen can be home for major events, such as the births of their children. Also, relatives can take an orientation flight with loved ones to see more of what they do.
"The families are just as invested as service members, and the more they understand the mission, the more important it becomes," Haskins said.
By encouraging families to learn about their loved ones' missions and reaching out to make sure people at home are doing well, the unit helps ease the tension that comes with the deployment, Roy's wife said.
"It's nice to know that even though my husband wasn't here, I still had family," she said.