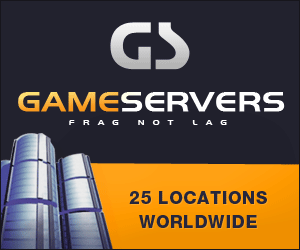 DAVID KRAVETS and PAUL ELIAS
Associated Press
SAN FRANCISCO -
Prosecutors sent a clear message Thursday to Barry Bonds and everyone else linked to the federal steroids investigation: lie to us, and we'll come after you. Former world silver medalist cyclist Tammy Thomas, 36, was the latest sports figure and first athlete to be indicted for hindering the 3-year-old grand jury probe. She faces three counts of perjury and one count of obstruction of justice.
Thomas was ordered to appear in court Jan. 5. Each count carries a maximum of five years in prison and a $250,000 fine.
She did not immediately return calls seeking comment.
Kevin Ryan, the U.S. attorney for Northern California, said Thursday's indictment, along with last month's obstruction of justice charges against track coach Trevor Graham, marks a new phase in the BALCO investigation.
"A third stage has begun as we bring charges against individuals who lied to investigators or committed perjury while testifying under oath to a federal grand jury," he said.
The first stage, Ryan said, netted guilty pleas from Bay Area Laboratory Co-Operative founder Victor Conte, BALCO vice president James Valente and track coach Remi Korchemny. Also convicted was Greg Anderson, Bonds' personal trainer, who served three months and is back in prison for refusing to testify against Bonds.
Authorities suspect Bonds, like Thomas, lied to the 2003 grand jury when he said he never knowingly used steroids. An investigation of the San Francisco Giants slugger for perjury and possible tax-evasion charges is ongoing.
"On one level, the agents on the BALCO case and the U.S. Attorney's office were unfairly attacked for targeting only certain high-profile people," said Travis Tygart, general counsel for the U.S. Anti-Doping Agency. "Now, it appears obvious the only targets in the investigation were those who broke the law, and justice will be served on those who violated it regardless of their fame and notoriety."
The second stage involved the conviction of Patrick Arnold, the Illinois chemist who created the banned substances distributed by BALCO, Ryan said.
Thomas was banned for life in August 2002 after the performance-enhancing drug norbolethone, an obscure and previously undetectable steroid, was found in her urine.
"That was the first proof that there were these designer drugs out there," said Don Catlin, director of the UCLA Olympic doping lab. "It told me that there would be others coming."
Norbolethone originally was tested by Wyeth Laboratories in human trials during the 1960s as a potential treatment to help severely short people grow and for conditions causing weight loss. The company abandoned development of the steroid in the early 1970s, and it never was marketed.
It languished in obscurity until Arnold dusted off Wyeth's recipe and made new batches to boost athletic performance.
USADA didn't test for the steroid until Catlin determined Thomas had used it. This likely was the prelude to THG, the designer drug created by Arnold at the heart of the BALCO investigation.
Thomas' indictment adds cycling, a sport often associated with doping, to a probe that already has exposed steroid use in professional baseball, football and track and field.
The Yazoo City, Miss. native, was a silver medalist in individual sprint at the 2001 World Track Cycling Championships. Thomas always has maintained her innocence and said the results might have been triggered by contraceptives she was using.
The indictment accuses Thomas of lying when she told the grand jury in October 2003 that she never used performance-enhancing drugs. She also is said to have lied when she testified that she did not get illegal drugs from Arnold, who currently is serving a three-month sentence in a West Virginia federal prison.
Thomas was granted immunity from prosecution if she told the truth, according to the indictment.
She was subpoenaed to testify after agents raided the BALCO laboratory and allegedly found evidence linking her to steroid use.
Graham, a coach for track stars Marion Jones, Justin Gatlin and Tim Montgomery, was indicted last month for allegedly lying when he said he did not distribute steroids to his athletes or tell them where they could be obtained. He has pleaded not guilty.
Darryl Seibel, a spokesman for the U.S. Olympic Committee, declined to comment on the specifics of the Thomas indictment.
"We have continually stressed the need to bring more resources to bear in order to eliminate doping from every segment of sport," he said. "This is a national issue, and nothing less than an aggressive, sustained effort with significant leadership from the U.S. government will solve the problem."