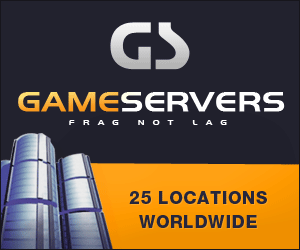 San Antonio Express-News
September 18, 2007 By Sig Christenson, Express-News Military Writer
Sixty years after the Air Force was born, it's gone from obscurity to a military organization without peer.
Air Force Secretary Michael Wynne recently told a San Antonio audience that his service has done so well that U.S. ground forces haven't been strafed since 1953.
These days, its biggest enemy isn't an opposing combatant, but rather funding from its own government. The Air Force is in the dogfight of its life over procuring all the new planes it wants, and those who follow it closely say the future is clouded.
"The Air Force is in an ambiguous position today," said Lexington Institute analyst Loren Thompson, an advocate of the service. "On the one hand it is the most capable Air Force in the history of mankind and absolutely essential to America's effectiveness on future battlefields. On the other hand, it has been through two decades of decay, and it if doesn't start buying new airplanes faster it could be defeated in the near future."
The problem with all those new airplanes is their cost. The Air Force's wish list includes a fleet of 381 F-22 Raptors. It wants to replace 589 Eisenhower-era tankers and acquire the F-35 Joint Strike Fighter, a new search-and-rescue helicopter and more C-130J cargo planes.
But the Raptor, a revolutionary fighter invisible to today's radar networks, will cost $355 million apiece if production stops at the 184 planes the Pentagon now plans. The cost would fall if the Air Force instead builds 381, as it wants. A Pentagon report puts the Raptor program's total cost at a cool $65.3 billion. Replacing 530 KC-135 and 59 KC-10 tankers, another high Air Force priority, could top $100 billion. The wish list gets longer from there.
Tip of the spear
"I think if you get past the money, it's pretty positive," former Air Force Secretary F. Whitten Peters said of the service's future. "People are joining the Air Force in the numbers that it requires, they're staying in the numbers the Air Force needs, and as the Air Force draws down they're fighting to stay. That is really good news."
Fewer airmen are graduating from basic training these days, from a high of 40,973 in fiscal year 2003 to a low 22,486 in 2005, Lackland AFB said Monday. But those who are in, like Master Sgt. Stacy Stover, 39, of Schertz, badly want to stay.
"I've always loved the Air Force. I've had a blast the last 20 years, so since it's still exciting and still interesting and still worthwhile," said Stover, a medic, "to me there's no reason to leave, especially if I don't have to."
That is not the only good news. The Air Force is a major player in modern war, flying 108 close-air support missions Sunday in Iraq and Afghanistan. Another 160 airlift sorties by C-130 and C-17 cargo aircraft were flown in both countries and over Africa.
The Air Force's chief of staff sees conflicts in Iraq and Afghanistan as part of a greater cause, one in which his planes and airmen play a unique role.
"I was in the Pentagon when it got hit that morning. This is personal," Gen. T. Michael "Buzz" Moseley told the San Antonio Express-News, referring to the terrorist attacks of Sept. 11, 2001.
How or why the United States got into Iraq isn't the issue, he said, adding, "I'm making the case we are there."
Amid war, the Air Force aims to let go of 40,000 airmen in 2009 as the Army and Marines add 100,000 troops to their ranks. The Air Force has tried to be "strategic" about the cuts, doing it "surgically" without personnel gaps and trying to persuade airmen to leave voluntarily, said Brig. Gen. K.C. McClain, director of force management policy.
"We'll always hear about those outstanding ones leaving," she said. "But at the same time we recognize that we need to modernize and recapitalize the fleet, and we think we can do that by becoming more efficient on the personnel side."
Better planes — at a price
The Air Force's myriad needs come at a moment when every service branch is buying the most expensive weapons systems ever. As the Army, Navy and Marines vie with the Air Force for funding, the Pentagon is spending around $12 billion a month to fund the war in Iraq.
Peters said rebuilding the Army is likely to be a focus of Capitol Hill, thanks to a desert war that is chewing up its equipment. As Congress spends $1.1 billion on the new Mine Resistant Ambush Protected vehicle, or MRAP, the Army wants the satellite-based Future Combat System. The Army price tag for that is $160 billion to $165 billion.
Just how the government will cover the estimated $200 billion needed to fix the Army while buying an array of new Air Force weapons systems is a big question. The Air Force wants enough F-22s to have a squadron in each of its 10 Air Expeditionary Forces, or AEFs.It also wants the Joint Strike Fighter, the new refueling fleet, four early warning satellites at $1 billion each and new cargo planes to replace those worn down by war.
"I think it's going to be hard for the Air Force to execute all of the programs it wants to execute," said Peters, noting that the F-35s likely will cost $100 million apiece, with the Air Force seeking roughly 1,500 of them to replace the F-16.
The Center for Defense Information's Winslow Wheeler, an Air Force critic, said the service has procured the most complex and costly planes in its history and has seen the number of aircraft it wants to purchase fall dramatically as a result. He said the Air Force had planned to buy 650 F-22s in 1991, "and now they're down to a laughable, puny force of 184 and it's going to cost the country $65 billion."
"They've got far too much money," he said. "If anybody imposed some fiscal discipline on them they'd have to use their heads rather than throw money at their problems."
Rise of the drone
But money isn't the only threat to the Air Force — at least the one familiar to Americans.
The F-22 and F-35 likely will be the last piloted fighters, eclipsed by a fleet of unmanned aircraft. Even if the Air Force gets all the new, piloted planes it wants, Peters, the former Air Force secretary, said those drones are doing well as weapons and surveillance systems.
The only question is whether to continue having pilots decide to fire on targets or rely on existing target recognition systems that work automatically.
"Up to now," he said, "(the Pentagon) has required human eyes to see the target in some way before you can release the weapon."
The Air Force of today was christened only a few weeks after its creation by the National Security Act of 1947. In a storied moment recounted in the book and movie "The Right Stuff," a young Air Force captain broke the sound barrier. Nothing was quite the same after that.
"What we did, we opened up space to us," said retired Brig. Gen. Chuck Yeager, the World War II ace who broke the sound barrier on Oct. 14, 1947.
Technological innovations transformed air-to-air combat with the introduction of missiles. The dogfight was redefined. Jets flew faster and farther and higher and the number of aces, those shooting down five or more planes, plummeted.
Just three airmen have been credited with three shoot-downs since the Vietnam War, which produced only three American aces, compared with 39 in Korea and 708 in World War II.
"Basically fighters are becoming standoff weapons systems," said the 84-year-old Yeager, who will mark the Air Force's 60th anniversary by breaking the sound barrier once again over Edwards AFB, Calif. "They'll never shoot an airplane down, in my opinion, with a gun."
Soon enough, he said, pilot-less fighters will become dominant because they're cheaper and more effective. Yeager isn't sentimental about an Air Force without fighter jocks, but one A-10 Warthog pilot, a veteran of Iraq and Afghanistan, said a flier's biggest fear — being shot down — has been replaced by flying from a ground-based cubicle.
"It's like being a pilot for nerds. Where is the sense of adventure, the sense of danger? If you're up in a manned airplane, it's at least a fair fight," said Maj. Shad Magann, 35 of the Kansas City, Mo.-area and an Air Force reservist. "You should put yourself at risk. And flying airplanes is fun. Let's put it this way: I don't think they're going to make any movies about guys who fly Predators."
Express-News News Researcher Stephanie Temple contributed to this report.