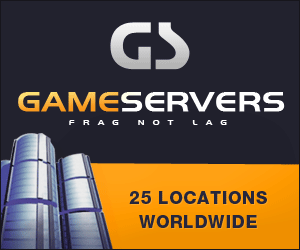 Miami Herald
February 1, 2007
While hundreds of cult members were being detained, the religious group in Iraq remained a mystery.

By Qassim Zein and Leila Fadel, McClatchy News Service
NAJAF, Iraq - Iraqi police on Wednesday detained hundreds of people suspected of being linked to the Soldiers of Heaven religious cult as burials began for the 350 cult members who were killed by U.S. and Iraqi troops in a bizarre battle on Sunday.
But the cult remained shrouded in mystery, and authorities struggled to explain its connections and the origin of $10 million found on the cult's farms a few miles north of Najaf, a Shiite holy city.
About 600 townspeople were detained Wednesday, in addition to the 590 held since Tuesday, but it was unclear what charges, if any, would be filed against them.
The dead from Sunday's shootout included an unidentified British citizen who was a barber for cult leader Thiya Abdul Zahra Kathum al Qarawi, according to a spokesman for the governor of Najaf. Little is known about Qarawi, who claimed to be the earthly representative of the ''Hidden Imam,'' the last of 12 Shiite saints who disappeared in the ninth century, according to Shiite theology. Police said Wednesday that he came from Diwaniyah, a city that is halfway between Baghdad and Basra.
The majority of Shiites believe that the hidden imam, the earthly representative of the Mahdi, or savior, will return to earth with Jesus before Judgment Day. The cult appeared to have decided that Judgment Day was about to occur. To hasten the return of the Mahdi, the cult believed that it needed to assassinate the Shiite supreme religious leadership in Najaf, including Grand Ayatollah Ali al Sistani.
Local authorities in Najaf became aware of a possible plot early in January, when Iraqi men who were apparently linked with the cult passed out a 400-page book titled Judge of Heaven to worshipers entering the Shiite shrine in Najaf. The book, which authorities quickly banned, referred to the Shiite religious leadership as infidels and called for their murder. It also said that the Mahdi would come from Kufa, where the Soldiers of Heaven had their farm compound.
Ahmed Diabel, the spokesman for the governor of Najaf, said Wednesday that the cult gunmen, some of whom committed suicide, had been ''hired by al Qaeda'' to destabilize Najaf when Shiites commemorate the killing of the revered Shiite saint Hussein on the last day of the Ashura festival.