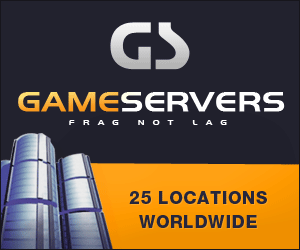 CHICAGO (AP) -The limp was clear as Alfonso Soriano dragged himself up the stairs, out of the clubhouse and into the night. His immediate future is a bit murky, though.
On a night when the Chicago Cubs shook up their lineup, Soriano got shaken up.
He left in the fifth inning after injuring a hamstring while attempting a diving catch in the Cubs' 12-4 rout of the San Diego Padres on Monday.
"Yes, I don't like to get hurt," Soriano said, when asked if he's worried. "I know that I'm not going to be able to play tomorrow, so it's sad for me because ... I like to play every day. We'll see how I look tomorrow."
Chicago, which was 0-7 against the Padres last season, led 3-0 in the fifth when Clay Hensley (0-3) lofted a fly to shallow center with a runner on third and one out. Soriano raced in, dove and rolled over as he trapped the ball.
Soriano then got up and slipped while attempting a throw. Trainer Mark O'Neal tended to him, and Soriano walked off gingerly under his own power. The initial diagnosis was a strained left hamstring, and the Cubs hoped to know more after an MRI exam on Tuesday.
Even if the test reveals no tears, Soriano thought he would miss at least five days.
"I believe that it's not bad, it's not that bad," he said.
But when asked if the disabled list a possibility, Soriano wasn't quite as confident - even though he the pain had subsided a bit.
"I don't know yet, but like I said, I feel a little better now than in the past," he said.
Soriano, who signed a $136 million, eight-year contract, and Jason Marquis were key components in the Cubs' offseason makeover.
Marquis (1-1) allowed one run in six innings to win for the first time in three starts since signing a $21 million, three-year contract with the Cubs.
"He was aggressive," San Diego's Adrian Gonzalez said. "He went after you, and we didn't take advantage of some mistakes that he did make. It was to his benefit."
Chicago began the night last in the NL Central at 4-7 and entered with five losses in six games, and manager Lou Piniella shook up the lineup.
The biggest change was moving Jacque Jones from right field to left and dropping him to sixth in the batting order. Matt Murton started in right, batted cleanup and delivered two hits and two RBIs.
Piniella said before the game he was simply "changing things up a little bit. Nothing more, nothing less."
He also said one move that is not under consideration at the moment is moving Soriano out of center field, even though he entered with a .234 average and no homers. Of course, the bigger issue afterward was his health.
"He made a heck of an effort on that ball," Piniella said. "He cheated in a little bit on the pitcher and got a good jump on it and made a really good try."
His teammates put forth their best effort, finishing with season-highs in runs and hits (14).
Hensley gave up 10 runs and 11 hits in five-plus innings.
"I got into trouble a little bit with trying to locate a fastball outside that was running over the plate," he said. "Their guys came out swinging."
Marcus Giles had one of the few bright spots for the Padres, hitting a three-run homer in the ninth off Will Ohman, who has a 9.00 ERA.
Run-scoring singles by Derrek Lee and Murton gave the Cubs a 2-0 lead in the first, and Michael Barrett hit a two-run homer as Chicago scored four in the fifth to make it 7-1. Mark DeRosa added a homer leading off the sixth against Hensley, and Cliff Floyd hit a three-run drive off Mike Thompson later that inning.
But the Cubs left Wrigley Field hoping Soriano's injury isn't severe. "I've had some injuries in my career, and I know when you sign a contract the last thing you want to do is get hurt," Floyd said. "Hopefully, it's not that bad, and we'll get him back as soon as possible."