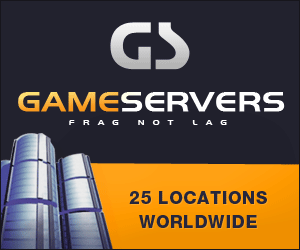 Washington Times
November 13, 2007
Pg. 17
Support grows for Iraqi rebels
By Nicholas Birch, Washington Times
YUKSEKOVA, Turkey — Turkish threats to attack Iraq, which may be heightened by a kidnapping over the weekend, are having the unintended effect of fostering closer ties between Kurdish communities in the two countries.
Turkish forces have been poised for weeks to cross the border into Iraqi Kurdistan to clear out bases of the Kurdistan Workers' Party (PKK), which has used Iraq as a haven after attacking soldiers and civilians in Turkey.
The latest such incident came Sunday when Kurdish militants blocked a bridge leading to the village of Ogulveren near the border with Iran and kidnapped two guards and five other young men, sources told the Reuters news agency.
Rising anger in Turkey is directed not just against the PKK but also at the Kurdish-led government and military in northern Iraq, which are seen in Ankara as protectors of the militants.
But many of Turkey's Kurds, while never particularly fond of their fellow Kurds across the border, say any attack on the Iraq-based Kurds would drive fresh recruits into the hands of the PKK.
Ankara's stance is "pushing Kurds together and deepening the rift between Kurds and Turks," said Sezgin Tanrikulu, bar association head in Diyarbakir, the southeastern Turkey's largest city. "Wounds are being created that will not be easy to heal."
Five years ago, Turkish Kurds had little but contempt for Iraqi Kurdish leaders Jalal Talabani and Massoud Barzani. Kurds in teahouses across southeastern Turkey dismissed them as "backward tribesmen interested in nothing but dollars from Washington."
Today, that contempt has entirely evaporated. Instead of insults, many Turkish Kurds prefix mentions of Mr. Talabani and Mr. Barzani with the word "brej" — a Kurdish expression of respect.
Turkey was fiercely opposed to Iraqi Kurdish autonomy before dictator Saddam Hussein was toppled and remains so today. Despite Kurdistan's official status as an autonomous region within Iraq, Ankara still refers to Iraqi Kurdistan as "northern Iraq" and refuses to talk to its leaders.
When a delegation from Baghdad arrived in Ankara late last month for talks with Turkish authorities, two Kurdish representatives were allowed in only because of the insistence of the head of the Iraqi delegation.
"They were made to share the same hotel bedroom," said one Istanbul-based newspaper.
Turkish Kurds find this tone offensive.
"I don't like Talabani personally," said one journalist in Yuksekova. "But when I see the Turkish media insulting him ... I interpret that not as an insult aimed at him personally, but at me and other Kurds this side of the border."
Turkey's worst fear is that Turkish Kurds will one day seek to merge their territory with Kurdish Iraq, but that seems unlikely. Despite their support for Iraqi Kurdish autonomy, most Turkish Kurds who have visited Iraqi Kurdistan complain of conservatism, rampant corruption and limited democracy across the border.
Above all, Turkish Kurds say, they are far too embedded in Turkish life to want to break off now.
"Who do people in Yuksekova marry if it's not their neighbor?" asked Irfan Sari. "Turks, not Iraqi Kurds."
At a local nightclub, youngsters sing along to Turkish songs. Local businessmen divide their time between here and Istanbul.
Nobody puts the point more bluntly than Maaruf Ataoglu, Turkish Kurdish owner of a chain of restaurants in Turkey and Iraqi Kurdistan.
"I may dream I was born American, but who would want to be born an Iraqi?" he asked. "If you had the choice between a country on its way to the European Union and one stuck in the Middle East, which would you take? Like every single Turkish Kurd, you'd choose Turkey."