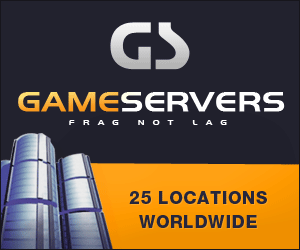 TOM HAYS
Associated Press
NEW YORK -
A federal magistrate recommended tossing out a lawsuit meant to block New Jersey Nets owner Bruce Ratner's $4 billion Atlantic Yards project - dealing a blow Friday to a group of Brooklyn property owners and tenants facing eviction.
While a U.S. district judge still has final say on whether the suit survives, magistrates' recommendations seldom rejected.
The size of the project - a megadevelopment of 16 skyscrapers and an 18,000-seat arena - has dismayed thousands of Brooklyn residents who worry that it would overwhelm existing neighborhoods and give too many concessions to Ratner.
The project will feature office suites, a hotel, 6,400 apartments and a 500-foot glass tower. Under a deal signed by Ratner's development company, at least 2,250 of the new rental apartments will be offered at reduced prices to families living on low or middle incomes; at least 600 condominium units also will be available at reduced prices to families that meet income guidelines.
The suit, filed in federal court last year, charges that seizure of the plaintiff's property under eminent domain would be unconstitutional.
U.S. Magistrate Robert M. Levy concluded in court papers filed Friday that the case "represents important public policy concerns." But he also found that the federal court should abstain from entering the fray because it is a local matter.
Levy noted the matter could still be addressed in state court, where residents attempting to block the project have already brought other ongoing lawsuits.
Despite the recommendation, plaintiff lawyer Matt Brinckerhoff predicted U.S. District Judge Nicholas Garaufis would allow the suit to go forward because it "involves an issue of paramount constitutional importance" - making it more suitable for federal rather than state court.
But if the magistrate's recommendation is upheld, plaintiffs will refile the suit in state court, said Candace Carponter, a spokeswoman for Develop Don't Destroy Brooklyn, one of the plaintiffs.
A spokesman for Ratner's firm, Loren Riegelhaupt of Forest City Ratner, declined comment.
A spokesman for Mayor Michael Bloomberg, John Gallagher, applauded the decision.
"Atlantic Yards will create tens of thousands of jobs, provide hundreds of millions of dollars in tax revenue and thousands of units of affordable housing for the city, and we welcome this recommendation by the magistrate and are looking forward to the project moving ahead," he said.