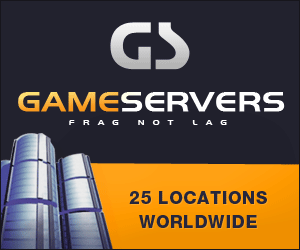 CQ Today
May 8, 2007
By Tim Starks, CQ Staff
Republicans are showing signs that their patience with President Bush's war strategy is wearing thin, despite their strong show of support for his recent veto of a bill outlining troop withdrawal deadlines.
House Minority Leader John A. Boehner, R-Ohio, made comments over the weekend suggesting members of Congress will look for a new plan this fall if Bush's "surge" strategy doesn't show indications of success.
Other Republicans — particularly those from swing states and districts where they face potentially tough re-election fights — have made similar statements in recent weeks.
On Monday, Democrats seized upon Boehner's remarks as a sign that Republicans were breaking from Bush. "We are pleased to see the House Republican leader, speaking on behalf of his caucus, adopt our view that this commitment in Iraq must not be open-ended," Senate Majority Leader Harry Reid, D-Nev., said on the floor.
Boehner's office dismissed Reid's remarks. Kevin Smith, a spokesman for Boehner, said that the House GOP leader's remarks on "Fox News Sunday" about a Republican reassessment of Bush's war strategy in October were "entirely consistent" with what administration officials and Gen. David H. Petraeus, the U.S. commander in Iraq, have said about the general's plans to update Congress in September on the success of Bush's strategy.
Boehner said on the show that Republicans are willing to give Bush until the fall to see whether his so-called "surge" strategy in Iraq is working. "By the time we get to September, October, members are going to want to know how well this is working, and if it isn't, what's Plan B," Boehner said.
The House GOP leader also said there were signs of progress from the troop surge that began in January despite the fact that not all the troops have been deployed.
On Monday, Democrats and anti-war groups cited the National Guard's response to last week's devastating tornado in Greensburg, Kan., to criticize Bush for vetoing a supplemental war spending bill (HR 1591) on May 1. Bush objected to troop withdrawal language in the legislation.
News reports said the Guard's response to the tornado was hampered because much of its equipment was in Iraq.
Senate Appropriations Chairman Robert C. Byrd, D-W.Va., noted in a statement that the $124.2 billion war spending bill included $1 billion for National Guard and Reserve equipment to replace trucks and equipment that Guard units had been directed to leave in Iraq.
"If the White House continues to cling to its failing occupation of Iraq to the detriment of all other priorities in this country, we will only see more stories of unnecessary heartache like those from Greensburg and New Orleans," Byrd said.
Republican Sen. Susan Collins of Maine, likely to face a rare electoral challenge in 2008, has been the target of an advertising campaign by Americans United for Change, an anti-war group, because of her Iraq votes. After she voted against the supplemental spending bill April 26, she cautioned that she might support a troop pullout despite her previous opposition to the idea.
"If the president's new strategy does not demonstrate significant results by August, then Congress should consider all options, including a redefinition of our mission and a gradual but significant withdrawal of our troops next year," she said in a statement.
Sen. Sam Brownback, R-Kan., is one of several GOP lawmakers pressing alternatives to Bush strategy that are anathema to the administration. Brownback is teaming with Joseph R. Biden Jr., D-Del., chairman of the Senate Foreign Relations Committee, on a plan that would partition Iraq into three autonomous regions.
Still other congressional Republicans have said in recent days that the party's public support for Bush's war strategy masks significant anxiety.
In the short term, however, Republican and Democratic leaders on Capitol Hill must find a way out of their standoff and get a revised war spending bill to Bush before the military runs out of needed operational funding. Without new funding, that will happen in July, according to the Congressional Research Service.
Neither Republican nor Democratic leaders have fully resolved differences within their respective caucuses, and between the House and Senate, over the shape of the revised spending bill.
Many Democrats are pushing to keep some troop withdrawal language despite Bush's objections.
Among Republicans, Senate Minority Leader Mitch McConnell of Kentucky is exploring the idea of attaching political benchmarks for the Iraqi government. Although a failure to meet the benchmarks would not trigger a U.S. troop withdrawal, as proposed in the vetoed bill, it could lead to a cutoff of non-military aid under one formulation being discussed. Boehner, however, has voiced skepticism of that proposal.
Meanwhile, Republicans are applying pressure to Democrats. Bush and congressional allies are pushing the majority party to drop most of the $21 billion in additional funding that Democrats added to his original supplemental spending request, but Democrats told the president they would negotiate the dollar amount in the bill after they figured out how to address issues related to the war, according to Senate Majority Whip Richard J. Durbin, D-Ill.
The revised supplemental spending bill is expected to go straight to the House floor without an Appropriations Committee markup. According to a Democratic aide, the supplemental could come to a vote on the floor as early as May 11.
Liriel Higa contributed to this story.