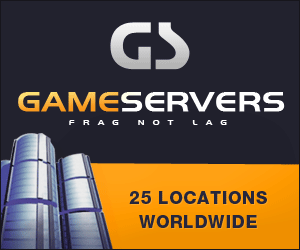 ALAN ROBINSON
Associated Press
PITTSBURGH -
Bill Cowher sent this message Tuesday to those convinced he has decided not to return as the Pittsburgh Steelers' coach next season: Not so fast.
Cowher cautioned he hasn't made up his mind whether to retire after this season, despite being unsigned past the 2007 season. He also insisted he hasn't dealt with any post-Super Bowl burnout and, at age 49, has not lost his desire to coach or deal with NFL players.
"I don't think so," Cowher said. "Do I look burned out? I love the challenges and love this time of the year, to be honest with you."
Even if he doesn't love a 7-7 record that has exiled the Steelers to the fringes of the AFC playoff race, a year after a late-season run carried them to their first NFL championship in 26 years. These Steelers can beat Baltimore (11-3) and Cincinnati (8-6) in their final two games and still miss the playoffs.
Cowher said this isn't the first time he has weighed retirement. He also did so following the Super Bowl in February, but never mentioned it until now because he was never asked about it.
"There are things that I've never discussed publicly," he said. "I don't think they need to be discussed publicly."
Still, for the first time since Chuck Noll retired in 1991 following 23 seasons and four Super Bowl trophies, the Steelers may be searching for a coach once the season ends. And it may not be the result of Cowher deciding that 15 seasons of coaching his hometown team are enough.
Cowher and his family bought a $2.5 million luxury home in Raleigh, N.C., last year and his wife and youngest daughter are living there now - an unexpected development that caught the Steelers ownership by surprise.
There are signs Cowher is amenable to returning to the Steelers for 2007 and beyond; his agent has talked to Steelers ownership numerous times this year. However, money may be an issue.
Cowher is likely to want top-tier dollars in his next contract, no matter with which club it is, but that might require the Steelers to almost double Cowher's current $4 million-plus salary.
Whether a club that carefully watches its money is willing to pay so much of it for a non-player is uncertain. And the Steelers also are likely to take the stance that Cowher needs to be in Pittsburgh almost the entire year and can't spend large chunks of his offseason in North Carolina.
The risk to the Steelers, of course, is that allowing one of the NFL's most successful and recognizable coaches to sit out a year could result in him coaching a rival in another year or so.
"We're done talking about it," Cowher said when asked about money. "I'm not going to elaborate. We're done. We're talking about the Baltimore Ravens."
Still, Cowher acknowledged his contract status has understandably raised questions about his future with a team that has had only two head coaches since 1969. This is the first time since his hiring in 1992 that he went into a season with as few as two seasons remaining on his contract.
"But I don't think it's been a distraction," Cowher said. "I'm not really the one to ask. You'd have to ask the players. There's been no decision made. There is an appropriate time when it will be made and I'll do it then."
Several Steelers players said recently that Cowher's status has not been a topic of discussion and doesn't affect how they approach games.
Cowher apparently plans to go to North Carolina shortly after the season ends, take a minivacation and weigh his future. He also will spend time watching his two eldest daughters play basketball at Princeton.
"The decision will be made after the season," he said. "It will not be a knee-jerk reaction. It is something that I need to get away from and give some serious thought to, and I will do that at the right time. Now is not the right time."
Cowher is third in career coaching victories among active coaches with a 148-89-1 record. The Steelers made the playoffs 10 times in his first 14 seasons, playing in the Super Bowl twice and the AFC championship game six times.