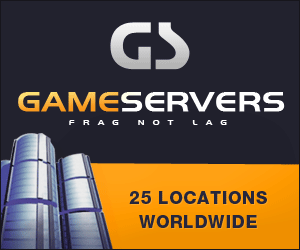 Wall Street Journal
April 23, 2007
Pg. 6
Candidates From Both Parties Woo Policy-Savvy Ex-Marine

By Neil King Jr.
WASHINGTON -- Republican Sen. John McCain and Democratic Sen. Hillary Rodham Clinton have at least one thing in common on the foreign-policy front. His name is Gen. James Jones.
Gen. Jones is a freshly retired Marine Corps general who stands 6-foot-5, speaks fluent French and served until December as supreme allied commander in Europe. He says he thinks that the troops should stay in Iraq but that the U.S. should close the Guantanamo military prison "tomorrow." He advocates engagement with friends and enemies alike. And, more to the point, he pledges allegiance to no political party.
All of which has made Gen. Jones one of Washington's hottest political commodities. As they look toward an election sure to be dominated by issues of war and national security, candidates from both major parties are clamoring to get Gen. Jones on their side.
New York's Sen. Clinton has told some advisers that if she is elected she could imagine putting Gen. Jones in her cabinet, possibly as defense secretary, these advisers say. Her campaign says such talk "is way premature," but in a statement, Sen. Clinton says she has enjoyed her "many conversations about military and diplomatic issues" with Gen. Jones. "I am confident he has much to contribute to our nation in the years to come," she said.
Sen. Barack Obama of Illinois, another top Democratic contender, consults regularly with Gen. Jones on foreign-policy issues and "thinks the world of him," according to one Obama aide.
Gen. Jones, a slow-talking native of Kansas City, Mo., is also close to some top-flight Republicans. Arizona's Sen. McCain, another presidential contender, recently described Gen. Jones as one of his "closest and longtime friends" and predicted he would play an important role in any future McCain administration.
"He's like [Gen. Dwight D.] Eisenhower, who belonged to no camp and everyone wanted him," says Democratic House Majority Leader Steny Hoyer, who considers Gen. Jones "one of our country's most important assets" and has been urging him to become a Democrat. Rep. Ellen Tauscher of California, who heads the centrist New Democrat Coalition and has known Gen. Jones for 10 years, calls him "the biggest 'get' out there" -- so big, she says, that she has been wary of pushing too strongly on him becoming a Democrat for fear he'll say no.
Kansas Republican Sen. Pat Roberts, also a former Marine, calls Gen. Jones "a national treasure" and says he would like to see him run for higher office. "Jim is a rare political commodity these days," says Sen. Roberts, adding that he assumed Gen. Jones is a Republican. "With the Democrats trying to woo him, we owe it to ourselves to say, 'Please, stay home. You belong with us.' "
Gen. Jones has become the ultimate catch for either party because he so well captures the current political zeitgeist on security and America's image abroad. He's a worldly, tough-minded former Marine commandant who has criticized former Defense Secretary Donald Rumsfeld's handling of the Iraq war, saying that the U.S. failed to prepare "for the day after Saddam's statue fell down." At the same time he advocates a sharply more centrist foreign policy than the Bush administration's, asserting that America's image has suffered in recent years, and must be repaired.
"I am for proactive engagement," he says in an interview in his office at U.S. Chamber of Commerce, where he is running the group's new Energy Institute. "I am for capitalizing on the fact that the United States has a history of benevolent leadership and engagement, and I want to be around to see those times develop again."
But he also has some pointed advice to Democrats when it comes to President Bush's "surge" of troops in Iraq: "Understand the fact that regardless how you got there, there is a strategic price of enormous consequence for failure in Iraq," he says. "Too much of the discussion is way too tactical. Everyone wants to be a squad leader." As chief of NATO and the U.S. European command, Gen. Jones was deeply engaged in Afghanistan but had little to do with Iraq policy.
Despite his size -- he played basketball for Georgetown -- Gen. Jones leans toward the laconic, even the mellow, particularly for a Marine. His friends jokingly call him "the intellectual Marine." He grew up largely in Paris, the son of an International Harvester executive. He graduated from Georgetown University's School of Foreign Service, and then joined the Marine Corps -- continuing an unbroken chain of Jones family Marines going back to 1939. His son, Marine Capt. Greg Jones, just completed two tours in Iraq.
In 1979, Gen. Jones became a Marine liaison to the Senate, where his first boss was Sen. McCain, at the time a Navy captain. Witnessing the Republican takeover of the Senate in 1981, for the first time in decades, "taught me a lesson in bipartisanship," he says.
Gen. Jones says he is an independent but declines to say for whom he voted in recent presidential elections. "I don't think any particular party owns the issue of national security," he says.
His reputation as a straight shooter helped land him a plum job in the Clinton administration as a senior military assistant to Defense Secretary William Cohen, who then appointed him commandant of the Marine Corps. In 2003 he became the commander of U.S. European forces as well as the military head of NATO, the first time a Marine general had held the post.
The Bush administration scrambled to keep Gen. Jones when he suggested he was ready to leave last year. Secretary of State Condoleezza Rice sat down with him twice last fall to try to persuade him to be her deputy, an offer he declined. "I was very honored to be considered, and we had a wonderful discussion," he says. Mr. Rumsfeld tried to persuade him to take over as head of the Central Command, in charge of the Middle East. He turned down both offers, he says, because he had decided he wanted to leave government and travel less.
Ensconced now at the Chamber of Commerce, a block from the White House, Gen. Jones makes no secret that he wants to return to government -- after the 2008 election. But for whom, or where, he won't say.
"I've been advised by some very close friends that it's time to show your colors," he says. "Some people say, look, if you're going to survive in this town you have to decide what you are. You are either a Democratic or a Republican. But I don't agree with that."
One such friend is Fred Graefe, a top Democratic lobbyist who met Mr. Jones when both were young Marines. "Jim's basically a Blue Dog Democrat," he says. "He's fiscally conservative, socially liberal, and strong on defense."
Sen. Roberts disagrees, saying he's "pretty sure Jim's a Republican." But Sen. Roberts is advising Gen. Jones to stay tight-lipped, at least for now. "If you declare," Sen. Roberts says, "you lose half your following right off the bat."