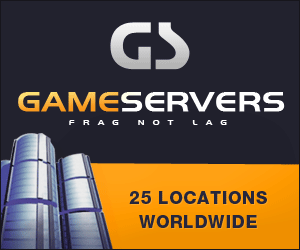 Washington Post
May 25, 2007
Pg. 15
By Mary Jordan, Washington Post Foreign Service
LONDON, May 24 -- Families forced to leave the Chagos Islands, a British territory in the Indian Ocean, to make way for a U.S. military base at Diego Garcia during the Cold War have won a key legal victory in their long struggle to return.
The Court of Appeal in London ruled in favor of the islanders Wednesday and criticized the British government for "abuse of power." All 2,000 or so inhabitants were evicted from the archipelago in the 1960s and 1970s and have never been allowed back.
The largest of the 65 islands is Diego Garcia, an atoll where the United States operates a large military base under lease from Britain. The base has been used to launch bombing missions in Iraq and Afghanistan.
Under the court decision, the islanders are to be permitted to return to any of the islands except Diego Garcia. The British Foreign Office said it had 30 days to decide whether to file a final appeal to the House of Lords.
In the past, U.S. officials have opposed allowing people to live on any of the Chagos Islands, arguing that their presence could lead to electronic jamming and surveillance of military operations.
Edgar Vasquez, a State Department spokesman, declined Thursday to comment on the ruling, calling it "an ongoing legal battle for British courts." Vasquez added that "Diego Garcia is an important base of operations in maintaining regional stability and in the war on terror."
In his ruling, appellate judge Stephen Sedley said that "few things are more important to a social group than its sense of belonging, not only to each other but to a place. What has sustained people in exile, from Babylon onwards, has been the possibility of one day returning home."
Olivier Bancoult, a leader of the islanders in exile, welcomed the victory and said he planned to move back with his wife and three children. "We have the right to live in our birthplace," Bancoult, 43, said in an interview.
He said his family was banished from its homeland when he was 4 years old, in 1968. That year, his family went to Mauritius to get treatment for his critically ill sister and then was forbidden to return.
All inhabitants were moved off the islands between 1967 and 1973. Many have said they were tricked out of their homes -- encouraged to take what they thought would be temporary trips and then never allowed back.
At the time, the United States was concerned about the expansion of Soviet power and was eager to build a military base in the Indian Ocean. In exchange for U.S. use of Diego Garcia, the British military received multimillion-dollar discounts on military equipment, according to British news reports.
Bancoult, who came to London for the court hearing, is now an electrician in the Indian Ocean nation of Mauritius, where many islanders resettled. He said his life has been "a struggle" to go back.
"We are the lost group," Bancoult said. "We feel better at home."
Of the 2,000 islanders who were expelled, about 500 are still alive, according to the group's attorney, Richard Gifford. Most live in Mauritius, but a sizable number moved to Britain.
"You won't find a single islander who doesn't want to go back, if only for a visit," Gifford said. He called their removal "an appalling, planned abuse of a population."
Gifford said many of the islands, thick with coconut trees, are uninhabitable. The two main ones that people would seek to resettle are about 100 miles from the U.S. base. He said islanders are not seeking the removal of the base but just want to coexist as they fish and farm.
"These are picture-book paradise islands," Gifford said.
The issue of who would pay for the resettlement has yet to be addressed. Repopulating the islands would be difficult unless public transportation routes were opened and funds made available for basic needs such as fresh water and electricity.