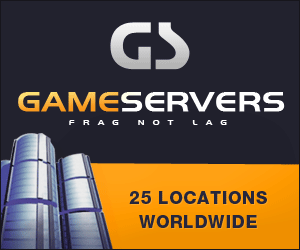 Washington Times
October 17, 2007
Pg. 4
Failed to reinstate reservist after active duty

By Jerry Seper, Washington Times
The Justice Department has brought a lawsuit against a circuit court clerk's office in Florida, saying it violated the rights of an Army reservist by refusing to reinstate her to her old job after returning from a tour of active duty.
The lawsuit, filed in U.S. District Court in Tampa on behalf of 1st Sgt. Tracey Y. Marshall, said Hillsborough County Clerk Pat Frank violated the Uniformed Services Employment and Re-employment Rights Act of 1994 (USERRA) by "failing and refusing" to reinstate the sergeant.
The federal government said that Sgt. Marshall, who had worked full time for the clerk's office since 1992, according to court records, would have been employed as a supervisor in the office if her continuous civilian employment had not been interrupted by her activation to full-time military duty for two months in August 2005. She has been a member of the Army Reserves since 1992.
"We have done nothing to violate the law," Mrs. Frank said. "We respect our men and women in the armed forces and the rights they have upon their return to private life."
USERRA requires that reservists who are called to active duty be re-employed by their civilian employers in the same positions that the reservist would have held but for the call to active duty.
The Justice Department lawsuit also said the clerk's office violated USERRA by transferring Sgt. Marshall from the court"s felony department to its traffic department at a lower rate of pay because she took action to enforce a protection afforded her under USERRA.
The lawsuit said that a week after she returned, Sgt. Marshall was told she would not be reinstated to her old job because the person who replaced her had performed well. Sgt. Marshall wants a judge to order the Hillsborough clerk to reinstate her to her pre-military service position and pay her lost wages.
"This nation values the sacrifices made by its military reservists. No service member should be disadvantaged in the workplace for answering a call to duty," said Rena J. Comisac, acting assistant attorney general for the Civil Rights Division.
"The Civil Rights Division of the Department of Justice remains committed to fully protecting the employment rights of persons who serve in the armed forces."
The lawsuit was filed after the Labor Department's Veterans" Employment and Training Service referred complaints filed by Sgt. Marshall to the Justice Department on completion of its investigation and unresolved efforts.
USERRA provides that the Justice Department may appear on behalf of, and act as attorney for, persons whose complaints are referred to it by the Labor Department.