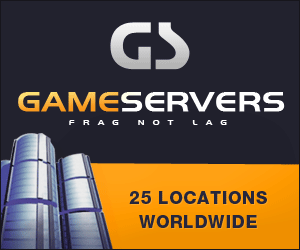 Washington Post
January 10, 2008
Pg. D4
Federal Diary
By Stephen Barr
Just as it appeared the Ping-Pong battle between the Defense Department and its largest union was ending, the union has stepped up to the table for one last serve.
The American Federation of Government Employees this week filed an appeal with the Supreme Court to stop a Bush administration effort to curb union rights in the department. The appeal marks the latest bounce in a legal case that began five years ago.
Only a few weeks ago, the dispute seemed settled. Congress, as part of the fiscal 2008 defense authorization bill, rejected the Pentagon's plan to weaken unions. The bill would place Defense labor relations and employee appeals back under regular civil service law, and unions would be able to continue negotiating binding contracts on the same scope of workplace issues as elsewhere in government.
But President Bush used a pocket veto to stop the bill over an entirely different issue -- a provision that officials said could leave Iraq's government and assets vulnerable to lawsuits from victims of Saddam Hussein. The union had hoped that Bush would sign the defense bill before Jan. 7, the union's deadline for filing a petition to the Supreme Court.
With the bill stalled, AFGE decided to put its legal case back in play. AFGE is contesting a ruling by the U.S. Court of Appeals last May that went in favor of the Pentagon. That ruling ended a string of union victories in court over the Bush administration's plan to restrict bargaining rights at the departments of Defense and Homeland Security.
AFGE, in the petition, contends that the appeals court ruling "is in conflict" with another federal court decision in a similar case involving Homeland Security. Federal judges did not permit that department to severely curtail union rights, AFGE said, while a separate, three-judge appeals court panel, by 2 to 1, said the Defense Department could go ahead with its plan to curtail union rights.
The court fight grew out of workplace rules adopted by the Bush administration as part of the new National Security Personnel System being phased in and currently covers about 130,000 nonunion civilians at Defense. Bush officials have backed the new personnel system, which includes performance-based pay, as a way to reward the best workers and more efficiently address workplace issues.
But labor leaders, especially in the past year, have lobbied key Democratic representatives and senators to repeal the workplace rules, which were authorized in 2003 when Republicans controlled Congress.
House and Senate negotiators came up with a compromise -- restoring union rights but allowing the Pentagon to link part of the annual employee pay raise to job performance.
The White House has not objected to the compromise, suggesting that it will remain in the next version of the defense authorization bill Congress sends Bush. Legislation may remain the union's best chance of reversing the Pentagon workplace rules because the Supreme Court takes up a fraction of petitions filed every year.