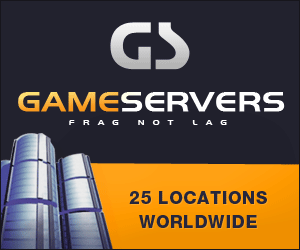 Quote:
Originally Posted by rattler
Dont fly with me, sorry:

Lets see, we are talking "suspected" terrorist here.

Would you still find it OK if it were you the suspected terrorist? I mean, I go out and denounce you: E.g., you told me in private you are really mad with the government, "something has to be done", you own a farm and hence a lot of ammonio-nitrate (like me), suspicions arise... Of course, you will claim you are not a terrorist (dont they all?). Tweak your balls will surely get me a confession, though, but would it save a life or assure you were after all a terrorist?

Think, really. We have fought over centuries as mankind and societies to get rid of this "where there is smoke there must be a fire" approach to justice, and since the Inquisition it is known that you can torture any confession out of people, like having had sex with the devil, etc. I thas not been proven, though, that the burning at the stake of those who confessed saved any innocent Christians from the devils assault, though.

This achieved value - lawful procedure in a secular state with separation of pwers - has cost more than one live, millions to be precise, and we should not throw it away just like that, might be you or your daughter in this chair with the battery in front next time but then it would be too late to ask for going back to the lawful procedures that were established before the mob started ruling again.

Dont dishonor the millions that sacrificed for this value for one person you might (or not) save.

Rattler
Mr Rattler, I understand where you are coming from, believe me.
I am a Muslim, I think almost everyone here knows that. Right now, if you are talking about the term terrorist- the image that will come to your mind would be almost always a turbaned guy with beard, toting an AK, chanting "Allah hu Akbar" (God is great)- good phrase, wrong application...
Why do I say this? Most people, especially Westerners, think that my faith is vile and evil. Why? It is because of these idiots- the so called Islamic terrorist. They go around creating mayhem, claiming to do it in the name of the Almighty, when what they are really doing is to further their agenda, nothing else. What is the rest of the Muslim community is doing- nothing!
Why? Simply because they are afraid of being labelled a supporter of the West. Do I blame the people who thinks that Islam is a vile religion? I don't. I blame my fellow Muslims for not taking a stand and openly and publicly stating that. "Look, this is NOT the teachings of Islam, Islam does not condone this, and the people who do such things will be considered apostate".
So, if it need be, yes, I say, go ahead and do what needs to be done to ensure that these idiots know when they resort to violence to further their agenda, they can aspect that no quarter be given. It is only fair to those that they have caused harm.
I also would like to think that our governments would have exhausted all options before resorting to such measures. And from my experience dealing with interrogation, torturing would be counter productive, actually. They would tell you what you want to hear, and the real information sought may not be obtained or verified.
On a lighter note, Mr Rattler, it is a joke. I checked. Apparently, it was attributed to several people.