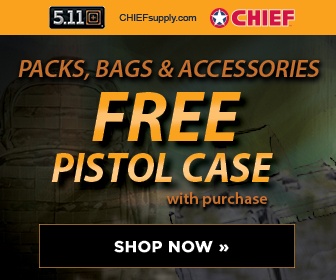 Fresno Bee
March 7, 2008
Pg. B4
Congressmen just led delegation there and to Afghanistan.

By Michael Doyle, Bee Washington Bureau
WASHINGTON -- Clad in body armor and protected by dozens of U.S. troops, Democrat Rep. Jim Costa of Fresno strolled the streets of Haditha recently.
It didn't feel like a city at war, and for Costa that was progress.
Iraqi violence is down, Costa noted Thursday following his return from Iraq and Afghanistan. He and five other congressmen could see more of Iraq than they did on earlier trips, albeit still under heavy guard. Certain progress could be noted, as when Costa checked out the Haditha marketplace.
"I think the violence has been significantly reduced," Costa said, speaking two days after his return from the quick overseas trip. "The question mark is whether there has been an equal political surge."
The potential answers will help shape where congressional Democrats next try to steer U.S. Iraq policy. Some, at least, no longer speak of setting a deadline for U.S. withdrawal.
"We're going to be in the area for the foreseeable future," Costa said, adding that future force levels remain unknown. The United States still keeps about 30,000 troops in South Korea nearly six decades after the end of the Korean War, he said.
Last year, Costa voted for several large defense appropriations bills that would have set firm deadlines for U.S. withdrawal from Iraq. One unsuccessful bill, blocked by the Senate, would have set a Dec. 30, 2008, withdrawal deadline. Costa said Thursday that he "never liked the deadlines in those bills," and indicated he voted for the legislation as a way to keep funding the troops.
Costa led the latest six-member House Foreign Affairs Committee delegation to Iraq and Afghanistan. Accompanied by three staff members, the lawmakers departed Andrews Air Force Base Feb. 28 and returned Tuesday night. Participants, some of whom have been to Iraq on multiple occasions, seemed to come away cautiously optimistic.
"This time, it felt different," said Rep. Mike Pence, an Indiana Republican who participated in the trip.
Pence's previous security assessments have incited controversy, as when he opined last year that a heavily guarded visit to downtown Baghdad reminded him of "a normal outdoor market in Indiana." Contemporary accounts noted that more than 100 U.S. soldiers in armored Humvees accompanied Pence and other lawmakers on that visit.
Still, Pence and Costa shared an overall assessment that conditions have since improved, and some evidence bears them out. In February 2007, an estimated 3,014 Iraqi civilians and soldiers died violently, according to figures compiled by the Iraq Coalition Casualty Count. In February 2008, an estimated 674 Iraqi civilians and soldiers died.
Costa, Pence and their colleagues convened with top military commanders during their lightning tour, including Army Gen. David Petraeus. They met with foreign leaders, including Afghan President Hamid Karzai. They were wowed by military technology, like the flight to Haditha in the newly deployed Osprey aircraft that takes off like a helicopter and flies straight like a plane.
Costa said he consistently found progress. In the Haditha market itself, Costa said he talked with fruit and vegetable vendors who offered largely positive assessments.
"They said there's been a big turnaround in the last year," Costa said.
Costa previously visited Iraq in May 2006. Then, Haditha was essentially out of bounds for U.S. civilians. The largely Sunni city of about 100,000 residents along the Euphrates River had been racked by insurgent activity, along with the rest of embattled Anbar province.
Even Baghdad, at the time, was considered insecure enough in 2006 that Costa and the other visiting congressmen were flown out of the country to spend the night. On the latest trip, following a dinner with U.S. ambassador Ryan Crocker, Costa and the other lawmakers were quartered overnight in Baghdad's heavily fortified Green Zone.
"I think our strategy in the first couple of years was badly flawed," Costa said. "We've got a group now that has got the strategy right."