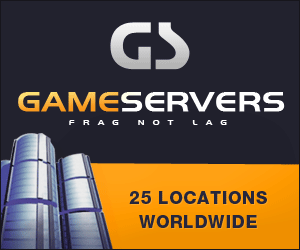 San Diego Union-Tribune
December 29, 2006
By Tod Robberson, Dallas Morning News
DALLAS – DynCorp International runs its operational hub from a dark glass building bearing another firm's logo. The office complex, on the outskirts of Irving, Texas, gives no indication of the huge footprint the military services company is leaving around the world.
Using billions of taxpayer dollars, DynCorp is quietly doing the U.S. government's work in Iraq, Afghanistan and other world hot spots. In a joint venture with McNeil Technologies, DynCorp was recently awarded a $4.65 billion contract to provide translators to the U.S. Army. It took the work from L-3, which obtained the contract after acquiring San Diego-based Titan Corp.
Many Americans probably think it is the government's job to train foreign security forces, eradicate drug crops or maintain Air Force One. But these and other sensitive Pentagon and State Department tasks are in the hands of a private company with such a secretive history that even members of Congress say they have a hard time getting information about it.
U.S. Rep. Janice Schakowsky, an Illinois Democrat who has monitored DynCorp's activities for several years, complained that she has been repeatedly thwarted in efforts to review U.S. government audit reports of DynCorp's contracts because the State Department says the need to protect DynCorp's commercial secrets supersedes the public's right to know.
"There seems to be no real interest in overseeing or reporting or holding accountable any of these contractors. And we're talking about billions of dollars of taxpayer money," she said.
DynCorp spokesman Gregory Lagana said the company supports the idea of greater accountability and is trying to become more open. He said the company is not deliberately secretive but keeps a low profile to avoid upstaging its client – the federal government.
"We think we are accountable. That doesn't mean we think we've always done everything well, but where we've fallen down, we'll take responsibility for it," he said. "And where we haven't given what we should have delivered, we'll step up and make it right."
DynCorp does argue against releasing government audit reports, Lagana said, because they can show cost-per-employee figures that competitors could use to undercut the company in future contract bids.
Last month, a joint Pentagon and State Department review found that after three years of training at a cost of more than $1 billion, the DynCorp-trained police force in Afghanistan is rife with corruption and largely incapable of assuming basic security duties. The report praised the dedication of DynCorp's staff but suggested that the training program had fallen short of its goals.
In October, a U.S. government review of Iraqi police training concluded that there were no accurate means to verify the operational capabilities of more than 120,000 officers reported to have passed through DynCorp and U.S. Army classes.
Lagana said none of those reports or any others in recent years have sharply criticized DynCorp's performance.
With more than 5,000 employees in and around Iraq and Afghanistan, DynCorp is one of the dominant private military companies operating in Iraq and Afghanistan. Its active and pending federal contracts have a current value of $5.7 billion. Taxpayers provide 97 percent of DynCorp's revenue.
Critics contend that if the U.S. government performed the work itself, officials would have to tell Congress exactly how taxpayer money is being spent and justify the expenditure. But when the same activities are delegated to DynCorp and other contractors, the public reporting requirements diminish significantly.
DynCorp must submit to constant government oversight and has 10 government auditors working full time in the company's Irving offices, Lagana said.
Critics contend that only a tiny percentage of that information becomes available to the public.
Human rights groups have been particularly critical of the free license that DynCorp and other security contractors seem to enjoy when their paramilitary units deploy in trouble spots around the world. Iraq's ambassador to Washington echoed those concerns in an interview, labeling such units "imported militias."
DynCorp says it abides by U.S. and international law as well as the laws of its host countries. Only a small percentage of its employees carry weapons on the job, and a much smaller number have ever engaged in a firefight, the company says.
Still, DynCorp's biggest contracts involve police training and drug-crop eradication in some of the world's most lawless environments. DynCorp personnel, many of whom are retired generals, colonels and special-operations troops, operate beyond U.S. borders and frequently are employed by offshore subsidiaries – private military contractors not necessarily bound by U.S. law.
Although DynCorp requires them to abide by domestic laws, the lawless nature of some countries where they operate typically means the chances of local enforcement are minimal.
Retired Gen. Barry R. McCaffrey, a member of DynCorp's board of directors, noted that contractors currently rank as the second-largest foreign force, behind the U.S. military, serving in Iraq.
"They take hundreds of killed and wounded. They see themselves as part of the war effort," he said. "Without them, our war effort collapses."
Convoys of heavily armed DynCorp security details, known as Shark Teams, routinely careen through the streets of Baghdad, halting motorists and aiming semiautomatic weapons at anyone who makes what they deem to be a threatening move.
The Iraqi ambassador to Washington, Samir Sumaidaie, complained that such security teams answer to no Iraqi authority and are pushing the Iraqi government's patience to its limit.
"They worry us. Most Iraqis don't like them. They are, to some extent, out of control and unaccountable, and that makes us very uncomfortable," the ambassador said.
The Iraqi government wants a formal agreement to regulate the behavior of foreign armies deployed in the country, Sumaidaie said. "That should take into account all of these irregular forces and 'imported militias' used for the security of foreign firms. They have to be regulated, and they have to be subjected to the authority of the sovereign Iraqi government."
The company's conduct has led to some State Department rebukes. DynCorp lost an important diplomatic-security contract in Afghanistan last year, worth half a billion dollars, after the State Department fielded complaints about overzealous behavior and lack of discipline among DynCorp bodyguards there and in Iraq.
Deborah Avant, a George Washington University professor who specializes in private military contracting, said DynCorp is likely to remain the contractor of choice for what it does because the U.S. government has so few viable alternatives.
"A consequence of that is that the U.S. does not really have the institutional memory or capacity to judge what DynCorp is actually doing," Avant said. "That's one of the problematic consequences of privatization: It leaves the private sector in control of the expertise, rather than the government."