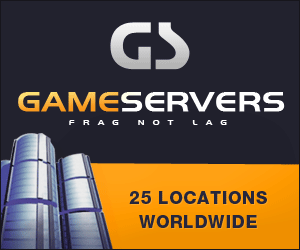 Washington Post
January 4, 2007
Pg. D1
Reports Indicate Interrogation Role

By Griff Witte and Renae Merle, Washington Post Staff Writers
New allegations of detainee abuse at Guantanamo Bay released by the FBI on Tuesday put private contractors at the center of interrogation operations, raising questions once again about where they fit in the military's chain of command.
The FBI's disclosures, which are based on eyewitness reports, refer several times to contractors directing the Army's interrogation efforts at the military detention center in Cuba. In at least one case, FBI agents were told that detainees may have been mistreated on orders from a contractor.
Taken together, the documents suggest a greater role for contractors than was previously known, and contracting experts said they indicate a further blurring of the limits on how much responsibility the private sector can carry in doing the public's work.
"These are incredibly sensitive and important government jobs. That's why you're supposed to have a very clear and public chain of command," said Brookings Institution scholar Peter W. Singer. "But now there's a confusion about proper roles."
A Defense Department official yesterday denied that contractors are supervising military personnel at Guantanamo. "As contractors cannot issue orders to military personnel, military personnel are not required to obey orders from a contractor," said Navy Cmdr. Robert Durand, a spokesman for Task Force Guantanamo.
In the FBI documents, one agent described a 2002 incident involving a "civilian army contractor, who was in charge of the Army's interrogators." The agent reported being shown a bearded detainee with duct tape covering much of his head. Asked about it, the contractor "laughed and stated that the detainee had been chanting the Koran and would not stop," the documents said.
The same agent said his primary contact was a "civilian contractor employed by the military, who was responsible for the interrogations," the documents said. The contractor "directed military reservists who conducted the interrogations of the detainees."
The agent, apparently referring to the same contractor, also said the person "exhibited 'bizarre behavior,' meaning he displayed a range of emotions and often 'lost it' or became very angry when something insignificant occurred," the documents said.
Another agent reported seeing detainees in Delta Camp in sweltering rooms as loud rap music played. The agent was told the treatment had been ordered by military contractors, according to an FBI summary of the documents.
The disclosures, which are based on a 2004 survey of FBI personnel, do not mention which company employed the contractors at Guantanamo. Many of the incidents dated to 2002, but it could not be learned yesterday what company held the contract for some of that time. In November 2002, Affiliated Computer Systems was awarded a contract to supply 30 intelligence analysts and 15 to 20 interrogators and strategic debriefers to Guantanamo. ACS was acquired by Lockheed Martin, the Pentagon's largest contractor, in 2003.
"During our period of performance at Guantanamo, our employees were under the direct authority of" the U.S. Southern Command, said Lockheed spokesman Tom Jurkowsky. "We had no authority to, nor did we, direct the actions of any military member, active or reserve."
Lorton-based Chenega Federal Systems took over the work last year when it won a five-year, $152 million contract. The company had 16 "interrogators/strategic briefers" at Guantanamo Bay as of October, according to the Army.
"Chenega was not involved in debriefing or interrogating detainees in 2002 or early 2003," Chenega's communications director, Kristina Woolston, said in a written statement.
The FBI documents were released late Tuesday as part of a lawsuit by the American Civil Liberties Union, and include several new allegations of questionable treatment of Muslim prisoners at Guantanamo Bay. One interrogator infuriated a prisoner by squatting over a Koran, and two agents reported witnessing military personnel using vicious dogs to intimidate prisoners, the records show. The documents also expand upon earlier allegations of mistreatment, including two cases in which detainees were shackled to the floor, subjected to extreme temperatures and allowed to defecate on themselves.
The Army has previously acknowledged five incidents of intentional and unintentional mishandling of the Koran at Guantanamo Bay.
The allegations are reminiscent in certain respects to charges of mistreatment at Abu Ghraib prison in Iraq. There, too, contractors who supplied interrogation services were allegedly involved, and some U.S. military personnel said they had mistreated detainees under orders from contractors.
The U.S. attorney's office was assigned to investigate contractor behavior at Abu Ghraib, but no charges have been filed.
It's unclear how the law would apply to the contractors this time. Contractors have traditionally not been subject to the Uniform Code of Military Justice, the body of laws that governs the behavior of soldiers. Other laws apply to contractors, but many remain untested.
"You have two different types of people operating under different sets of rules," said Scott L. Silliman, executive director of the center on law, ethics and national security at Duke University.
Staff writer Dan Eggen and staff researcher Julie Tate contributed to this report.