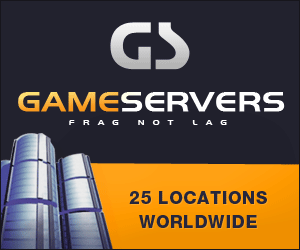 New York Times
November 8, 2007 By Elaine Sciolino
WASHINGTON, Nov. 7 — The United States Congress welcomed Nicolas Sarkozy, the French president, with loud cheers and standing ovations on Wednesday, a sign that France had been forgiven for opposing the American-led war in Iraq.
In a speech to a joint meeting of Congress — a rare honor for a head of state — Mr. Sarkozy seemed to strike all the right notes. He spoke of his love of the American dream and cultural icons of the 20th century, from Elvis Presley to Ernest Hemingway. He expressed admiration for American values and for the Rev. Dr. Martin Luther King Jr. He thanked the United States for saving France in two world wars, rebuilding Europe with the Marshall Plan and fighting Communism during the cold war.
When he called France "the friend of the United States of America," the hall, packed with lawmakers, many of whom held France in disdain only a few years ago, burst into applause. When he said that a nuclear-armed Iran was "unacceptable," they stood and applauded.
President Bush also showered his French counterpart with praise at a joint news conference following a tour and lunch at Mount Vernon, the Virginia home of George Washington.
"It's safe to say that you've impressed a lot of people here on your journey," Mr. Bush said, calling Mr. Sarkozy "the kind of fellow I like to deal with."
The two presidents expressed their shared views on the need to curb Iran's nuclear program and fight terrorism, and played down their differences on issues like the war in Iraq. "We had a difference of opinion," Mr. Bush said. "But I don't sense any difference of opinion now that a struggling democracy wants help from those of us who live in the comfort of free societies."
Mr. Sarkozy responded cautiously, saying that what France wanted was a democratic, diverse and stable Iraq, able to govern and protect itself.
Mr. Bush even praised Mr. Sarkozy's effort to break a political deadlock over coming elections in Lebanon by holding direct talks with Syria. While the Bush administration has isolated Syria, two senior French officials met last weekend in Damascus with Bashar al-Assad, Syria's president, to warn him not to interfere in the elections.
"I have a partner in peace, somebody who has clear vision, basic values, who is willing to take tough positions to achieve peace," Mr. Bush said. "And so when you ask, am I comfortable with the Sarkozy government sending messages, you bet I'm comfortable."
The tight embrace of Mr. Sarkozy is remarkable given that he consistently has stated that France was right to oppose the war in Iraq. Like his predecessor, Jacques Chirac, he has refused to help the United States on the ground in Iraq.
But while Mr. Sarkozy did not mention the Iraq war in his speech, he expressed sympathy for American soldiers fighting and dying around the world, saying it reminded him of American soldiers' sacrifices for France.
"Every time, whenever an American soldier falls somewhere in the world, I think of what the American Army did for France," Mr. Sarkozy said as his audience applauded. "I think of them and I am sad, as one is saddened to lose a member of one's family."
Anti-French feelings were so fierce in Congress after France refused to join the Iraq war effort in 2003 that the word "French" was stricken from the menus of the House of Representatives' cafeterias. "Freedom fries" and "Freedom toast" were introduced. There were initiatives to boycott any product made in France.
That angry mood is gone.
"President Sarkozy has hit a home run out of the ballpark," said Representative Tom Lantos, the California Democrat who is chairman of the House Committee on Foreign Affairs. "I expect a spectacular renaissance in French-American relations."
Mr. Lantos added that France was proven right in its refusal to back the war in Iraq.
"In view of everything we know now — the flawed intelligence, the miserable execution of the post-military phase — the French certainly were right," Mr. Lantos said.
Senator Mitch McConnell of Kentucky, the Republican leader, said of Mr. Sarkozy's performance: "You just heard a Ronald Reagan speech from a president of France. It was an almost out-of-body experience for all of us."
The Capitol Hill welcome for Mr. Sarkozy sharply contrasted with that for his predecessor, Jacques Chirac, when he addressed Congress on his first state visit to Washington as president in 1996. Many members of Congress boycotted Mr. Chirac's speech to protest France's recent nuclear tests in the South Pacific; only about 100 attended.
Mr. Sarkozy managed to draw applause even after he chided the Bush administration for not taking a leadership role on climate change and warned about the risks of the dollar's sharp decline.
In his speech and the news conference with Mr. Bush, Mr. Sarkozy pledged to be a strong partner with the United States against terrorism and to keep French troops in Afghanistan as long as needed in the NATO-led mission to bring stability.
Carl Hulse and Brian Knowlton contributed reporting.