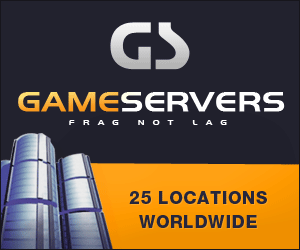 Washington Post
April 18, 2007
Pg. 6
Review Panel Calls for Rapid Consolidation With Medical Center in Bethesda
By Steve Vogel, Washington Post Staff Writer
Members of an independent review group investigating problems at Walter Reed Army Medical Center pressed Congress to mandate and pay for improvements to the aging hospital, saying the onus was on legislators and not just the Pentagon to make urgently needed changes.
"Only Congress can really address the systemic failures," John O. "Jack" Marsh, co-chairman of the Independent Review Group, told a House Oversight and Government Reform subcommittee.
Marsh said quick action was needed to reform the "sea of bureaucracy and red tape" that mires military medicine and to retain doctors and nurses who serve wounded troops.
"Please, I beg of you, have the commitment and the perseverance to see through that legislative challenge," Marsh added during testimony to the subcommittee on National Security and Foreign Affairs.
Pentagon officials told the panel that the Army and Defense Department are moving forward with fixes for Walter Reed and the military's medical system. Michael L. Dominguez, principal deputy undersecretary of defense for personnel and readiness, said he was meeting with counterparts at the Department of Veterans Affairs yesterday to "begin a comprehensive redesign" of the process for evaluating the disability of wounded troops.
Complaints about the disability process, as well as the decrepit conditions at some Walter Reed facilities, were detailed in a Washington Post report in February about shoddy outpatient treatment of wounded troops from Iraq and Afghanistan. The Pentagon review panel was formed to evaluate the situation.
In its final report delivered Monday to Secretary of Defense Robert M. Gates, the panel urged that the planned consolidation of Walter Reed with the National Naval Medical Center in Bethesda be carried out as quickly as possible. If necessary, the panel recommended, the environmental impact study required for the Navy hospital's expansion should be accelerated or waived.
Rep. Chris Van Hollen (D-Md.), who represents most of Montgomery County, questioned that suggestion. "Given that part of the lessons at Walter Reed was the failure to plan in advance for the influx of wounded soldiers we would have, I would think that we would not want to short-circuit that planning process," Van Hollen testified yesterday.
Panel member Arnold Fisher responded angrily. "We are at war -- we are not at peacetime. We can't go through 16 months" of waiting for approval of an environmental impact statement, he said.
"Waive it," added Fisher, founder of a charity organization that provides housing for the families of injured service members. "I know that the environmentalists will kick and scream, but they're not going to scream and kick as much as these kids that are coming back" wounded.
Fisher's comments drew a sharp retort from Del. Eleanor Holmes Norton (D-D.C.). "Your answer, apparently, is eliminate the environmental impact statement," she said. "If you think that's a problem for the environmentalists, I don't think you understand the Congress of the United States."
Norton and other members of Congress are seeking to overturn the 2005 decision to close Walter Reed, arguing that it should not be done in a time of war. Marsh said that panel members did not necessarily agree with the original decision to close Walter Reed.