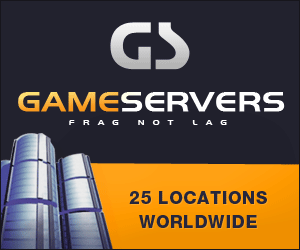 Washington Times
May 26, 2007
Pg. 9
By Brian Witte, Associated Press
ANNAPOLIS -- Defense Secretary Robert M. Gates encouraged the graduating U.S. Naval Academy Class of 2007 yesterday "to remember the importance of two pillars of our freedom under the Constitution: the Congress and the press."
"Both surely try our patience from time to time, but they are the surest guarantees of the liberty of the American people," Mr. Gates told the 1,028 graduates during a sunny ceremony at the Navy-Marine Corps Memorial Stadium in Annapolis.
Mr. Gates told the freshly minted Navy and Marine Corps officers that they will have the responsibility to inform people below them that the military "must be nonpolitical" and recognize the obligation to truthfully report to Congress, "especially when it involves admitting mistakes or problems."
"The same is true with the press, in my view a critically important guarantor of our freedom," Mr. Gates said.
Mr. Gates cited news reports of poor outpatient treatment at Walter Reed Army Medical Center in the District as an example of the important role reporters play in pointing out important problems.
"When it identifies a problem, as at Walter Reed, the response of senior leaders should be to find out if the allegations are true, as they were at Walter Reed, and if so, say so," Mr. Gates said. "And then act to remedy the problem. If untrue, then be able to document that fact."
Mr. Gates said the Founding Fathers wisely understood that Congress, a free press and a nonpolitical military are needed in a free country.
"The press is not the enemy and to treat it as such is self-defeating," Mr. Gates said.
Mr. Gates commended the graduates for beginning their military service in a time of great necessity, and he pointed out that their class motto "liberty through sacrifice" was appropriate.
"Today, we ask you to make the extraordinary expected," Mr. Gates said.
An estimated 27,000 people attended the academy's 157th traditional ceremony. There are 1,028 graduates this year, 862 men and 166 women.
Rebecca Phelps of Santa Cruz, Calif., who will be a weapons officer aboard a ship in the Persian Gulf this summer, said it was the "best feeling in the world" to make it through four years of rigorous academy life and become an officer.
"I really feel like I'm ready to meet the challenge," she said. "This is what I signed up for. I'm ready to jump in and do it."
She also recalled recent academy graduates from her company who have come back from the war with lost limbs.
"That makes it really hit home," she said. "It's so real. I mean, I recognize the fact that it's a dangerous place, and I may not come back in one piece or alive."
P.J. Riester, a fourth-generation academy graduate from Valley Lee, Md., said he was feeling "total elation" while holding his own diploma, after admiring his father's since he was a child. He was eager to get started in Pensacola, Fla., where he will attend flight school to be a naval flight officer.
"I can't wait to get out of Annapolis," he said.
His mother, Nancy Riester, was tearful and proud.
"He dreamed about it ever since he was 3 years old," she said. "It's one of the proudest days of my life, besides the day that he was born."