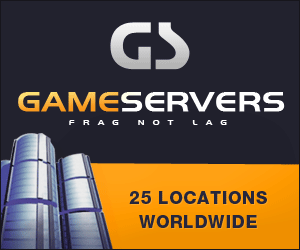 Washington Times
October 23, 2008
Pg. B2
By Pamela Hess and Stephen Manning, Associated Press
With a federal budget crunch looming, Congress this month canceled Pentagon plans to buy and launch two commercial imagery satellites to complement its network of classified spy craft, military and space industry officials said.
House and Senate defense appropriations committees cut all funds for the satellite program during a conference to work out differences in the classified 2009 bills that approve intelligence spending. They also erased the remaining 2008 funds.
Congress "zeroed" the budget, cutting about $1 billion, said an industry official with direct knowledge of the program. The exact budget is classified, but the program was expected to cost about $1.7 billion, according to Pentagon documents and military and industry officials who spoke on condition of anonymity to discuss the classified information.
The cut means the next administration will not be locked into an expensive and potentially controversial program to buy new satellites while paying for wars in Iraq and Afghanistan as well as the $700 billion national financial rescue.
In a related move, the Pentagon has pushed back a competition between Lockheed Martin Corp. and Boeing Co. for a new multibillion-dollar satellite communications system contract, according to an industry source familiar with the decision.
A contract award for the Transformational Communications Satellite, known as TSAT, is now planned for the fourth quarter of 2010, said the source, who asked not to be identified because the Pentagon has not officially announced the change. The Air Force had planned to award the contract, which could have been worth as much as $6.5 billion, in December.
The National Reconnaissance Office was supposed to buy and launch two commercial-style satellites around 2012 under the program called the Broad Area Space-Based Imagery Collection satellite system, or BASIC. The program also funded additional commercial imagery purchases, according to Pentagon documents obtained by the Associated Press in September.
Some of the money - approximately $350 million - has been set aside for the Pentagon to study whether it needs more satellite imagery, and if so, to begin a new satellite program with the funding, two industry officials said. The study is expected to be completed this spring.
Pentagon, Air Force and National Reconnaissance Office officials wrangled for months over whether to buy and operate commercial satellites with the ability to see the outlines of 16-inch objects from space or to pump the money into buying more imagery from the commercial companies that already have such satellites in orbit.
Those commercial satellites are built and outfitted with sensors by Ball Aerospace and Technologies Corp. of Boulder, Colo.; General Dynamics Advanced Information Systems of Fairfax; ITT Corp. Space System Division of Rochester, N.Y.; and Lockheed Martin Corp. of Bethesda.
Program critics say the Pentagon would be spending billions to re-create the capabilities of private companies such as GeoEye of Dulles and DigitalGlobe of Longmont, Colo., which are expected to put four new satellites into orbit by 2013.
President Bush's national security space policy directs the government to buy as much commercial imagery as possible to help the companies withstand competition from subsidized foreign satellite companies. Pentagon officials pushed the program as a backup to commercial capabilities and to give military commanders more control over the imagery produced.
The BASIC system was meant to spy on enemy troop movements, spot construction at suspected nuclear sites or alert commanders to militant training camps. The still images would be pieced together with higher-resolution ones from secret satellites into one large mosaic.
TSAT is part of a planned network of communications satellites designed to help the military integrate the data it collects, such as relaying information gathered by unmanned flying drones to troops in a battle zone. The Army's new high-tech Future Combat Systems would use TSAT for battlefield information.
Original estimates for the value of TSAT ranged upward of $20 billion, but the program has been scaled back because of questions over its cost and capabilities.
Pentagon spokesman Chris Isleib said no final decision has been made on TSAT's status.
Lockheed Chief Financial Officer Bruce Tanner said Tuesday that the company has not gotten official Pentagon notification of any change in the timeline, but said, "TSAT seems to be in a state of flux."