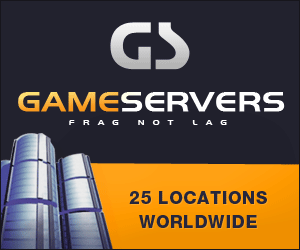 New York Times
May 3, 2007
By Michael Slackman and Helene Cooper
SHARM EL SHEIK, Egypt, May 2 — Four years ago at this Red Sea resort, leaders of Saudi Arabia and Egypt were photographed as passengers in a golf cart driven by President Bush. The symbolism led to taunting headlines in the region's newspapers.
But the United States will not be the sole driver at a two-day international conference seeking to bring stability to Iraq that starts here on Thursday. The Bush administration has lost the confidence of Arab allies frustrated with its failure to stop the bloodshed.
While about 60 countries are expected to attend — evidence of global concern over Iraq — the competing agendas here suggest that cobbling together an effective, widely accepted strategy will be hard. Officials from participating nations have haggled for days in Cairo over the elements of a communiqué that the conference plans to deliver.
The contradictory agendas are numerous, analysts say. Washington wants to help the Shiite Muslim-led government of Iraq, but the Sunni governments of Egypt, Jordan and Saudi Arabia, while eager for stability, do not trust the Shiites with their Iranian links. Egypt wants to increase its role in the process, feeling competitive with the Saudis' growing role. Syria wants a timeline for an American withdrawal; the Iraqis, the Americans and other Arab governments do not.
Saudi Arabia has shied away from making the formal overtures toward Iraq that the United States would like to see. King Abdullah of Saudi Arabia last week refused to meet with Prime Minister Nuri Kamal al-Maliki of Iraq while Mr. Maliki was touring the Persian Gulf states. Saudi officials said that they had been unhappy with the pace of Mr. Maliki's promised reforms, and that in particular they had been frustrated with Mr. Maliki's failure to deal with Sunni concerns.
"The Arabs are in sort of a dilemma, sort of a no-win situation," said Abdel Raouf el-Reedy, a former Egyptian ambassador to the United States who served during the Persian Gulf war in 1991.
"They realized that the longer the United States stays in Iraq, the deeper and the more complicated Iraq would become as a problem. On the other hand, if the United States leaves Iraq, there will be a vacuum, and who could fill that vacuum? Iran is the most eligible force to fill that vacuum."
The conference offers rare high-level contact between the United States and two governments it has tried to isolate, Iran and Syria, but how extensive their discussions will be is far from clear.
The United States has set modest goals for the gathering, hoping to get lenders to forgive 80 percent of Baghdad's $56 billion in foreign debt and declaring the very act of holding the conference a sign of progress. But even those modest goals may run into opposition from some Arab leaders who see any agreement to help the current Iraqi government as a step toward empowering Iran.
"The political significance of having 60 countries there, in what I think will be the first international agreement between Iraq and the world community in decades — our research certainly hasn't found one since the 1950s — I think itself is a moment of political significance quite apart from whatever economic/financial result it might entail," Deputy Treasury Secretary Robert M. Kimmitt told reporters on Secretary of State Condoleezza Rice's plane en route to Egypt.
The main players in Sharm el Sheik this week are a guide to the power struggles in the region: the Americans, desperately in need of regional partners; the Iranians, trying to leverage their increased strength; the Iraqis, looking for help from their Arab neighbors while appearing defiant about actually getting it; and an anxious Arab leadership that wants to pull Iraq back out of Iran's orbit.
"We have a problem with the Arab countries," said Iraq's foreign minister, Hoshyar Zebari, in an interview in his Baghdad office on the aims of the meeting. "Their image, their perception of us is not good. If we give them this conference in Egypt it will go down very well."
Iraq has become a proxy battlefield for influence in the region between the Shiite Muslim government of Iran and the Sunni-led capitals of the Arab world. While the United States would like to help buttress Iraq's Shiite-led central government, some Arab capitals have been reluctant to offer their support out of concern that they would, in turn, be helping to empower Iran.
Arab leaders believe that the presence of American troops in Iraq are destabilizing the region, inciting people to adopt the most radical Islamic ideologies. But they fear that a precipitous withdrawal would lead to civil war and give Iran a stronger hand in Iraq than it already has, analysts and former officials said.
The analysts, and even American diplomats, acknowledge that Iran comes to the negotiations in a strong position, having extended its influence into oil-rich southern Iraq and with close relations with the Iraqi government. It is also aware of the growing pressure on Arab and American officials to have American troops withdraw.
Ms. Rice is hoping to emerge with an agreement from the international community — but particularly America's Sunni Arab allies — to forgive at least 80 percent of Iraq's debt, in exchange for Iraqi commitment to implement economic and political reforms, and to pave over troubles with Iraqi Sunnis.
While attendees may verbally pledge 80 percent debt relief, and billions in aid, they will undoubtedly leave a lot of wiggle room so they do not have to actually pay if Iraq does not fulfill promises to reform and reach out to minority groups.
Saudi Arabia and the United Arab Emirates have agreed to the 80 percent debt relief, but in Kuwait, resistance remains. Kuwait's government has pledged to forgive most of Iraq's $15 billion debt, but that decision has to be ratified by Kuwait's Parliament, and lawmakers there are still resisting helping the country that invaded Kuwait in 1990.
In return for the aid, Iraq would enact a series of reforms, like better inclusion of the country's Sunni minority in the political process, an oil revenue law, and better legal protections for Iraq's Sunnis and Kurds.
Enter — again — Iran.
"The miracle you need is that somehow the Iranians think it's a good idea to press the Shiite majority government in Iraq to be nicer to the Sunnis in Iraq," said George Perkovich, vice president for studies at the Carnegie Endowment for International Peace in Washington. "If you can get all that squared together, then the rest could come together."
The addition of Iran — which is attending in what will be a rare face-to-face for Ms. Rice and her Iranian counterpart — is bound to divert some of the attention to Washington's contentious relationship with Tehran. Ms. Rice has not ruled out discussions with the Iranian foreign minister, Manouchehr Mottaki, but on her plane ride to Egypt on Tuesday she maintained that she had no plans to seek him out.
Alissa J. Rubin contributed reporting from Baghdad, and Mona El-Naggar from Cairo.