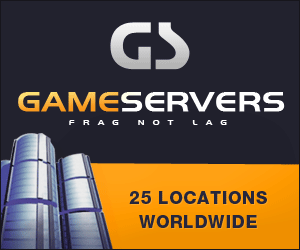 BRETT MARTEL
Associated Press
METAIRIE, La. -
Saints coach Sean Payton recently used the word "complementary" to describe the play of his defense this season.
No one would have taken him seriously had he tried to be more flattering because the Saints have given up too many big plays for their defense to be considered a force. But combined with New Orleans' top-ranked offense, the "complementary" defense has been effective enough to get the Saints to the cusp of the Super Bowl.
It worked again, barely, in the divisional round of the playoffs last Saturday night when the Saints edged Philadelphia 27-24. Whether it works well enough against the Bears in Sunday's NFC championship game remains to be seen.
"It comes down to guys playing their role," said linebacker Scott Fujita, who left Dallas to sign with the Saints as a free agent before this season. "From the point that I got here there was a lot of criticism that I was hearing, and especially during the preseason, through training camp and the preseason games. There was still a lot of moving parts. And obviously that's not an ideal situation.
"But credit to our scout staff and the coaches and everything for finding the right guys to come in and to fit into what they want to do."
Fujita is one of three new starting linebackers for the Saints, along with Scott Shanle and Mark Simoneau, who came to New Orleans in trades shortly before the regular season began.
The Saints also began the year with second-year player Josh Bullocks and rookie Roman Harper starting at the safety positions until Harper's season ended after three games with a torn knee ligament. Veterans Omar Stoutmire and Jay Bellamy have filled that spot since.
Fred Thomas, an 11-year veteran, took back the starting cornerback spot he lost two seasons ago. Mike McKenzie retained his starting job as the other cornerback.
Up front, the Saints returned two of their best defensive players in ends Will Smith and Charles Grant, who have helped the pass coverage by the linebackers and secondary by getting pressure on the quarterback.
"When you come in and you've got two young players that have played well, it is important," Payton said.
In an effort to beef up their woeful run defense, the Saints acquired 330-pound Hollis Thomas from Philadelphia to play alongside returning starter Brian Young.
Statistically, their improvement has been measurable but hardly dramatic. They remained third in the league against the pass this season, as they were in 2005, giving up about 178.4 yards per game in the air.
Against the run, they improved from 27th (134.1 yards per game) in 2005 to 23rd (128.9 yards) this season.
In total defense, they've climbed from 14th to 11th.
They still gave up a number of long touchdowns. There were runs of 77 yards by Julius Jones and 43 yards by DeShaun Foster. There were scoring passes of 60 and 41 yards to Chad Johnson, 60 yards to Reggie Brown and 55 yards to Plaxico Burress.
And in their lone playoff game last weekend, Donte Stallworth scored on a 75-yard reception and Brian Westbrook on a 62-yard run.
The Saints have made up for that to some extent with a marked improvement in sacks, something that can kill opponents' drives. New Orleans ranked second-to-last in sacks last season with 25. This season, it had 38, 13th best in the NFL.
Smith, a Pro Bowl player this season, was credited with 10.5 of them, and Grant six.
Timely sacks or tackles for losses have helped the Saints keep opponents from scoring in bunches when games have been on the line.
"When guys on defense need to make a play, they make them," Fujita said.
Last weekend, New Orleans prevented Philadelphia from getting a first down after the Eagles had a second-and-1 at the Saints' 4-yard line early in the fourth quarter. Philadelphia wound up kicking a field goal rather than trying for a potential go-ahead touchdown.
On the Eagles' last two possessions, the Saints forced punts.
Against Chicago, New Orleans will be challenged again to stop the run. Running backs Thomas Jones and Cedric Benson have helped the Bears average about 120 yards on the ground this season, an average they matched in a victory over Seattle in last Sunday's divisional playoff game.
"We've got to move the line of scrimmage, push their linemen back, force Thomas Jones to stutter-step in the backfield so the linebackers can get to him," Grant said. "You watch that game on Sunday - a high intensity football game. That's my kind of game."