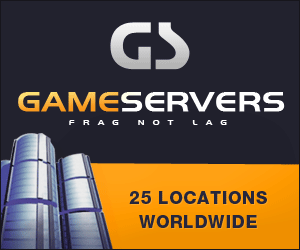 Media: IRIN
Byline:n/a
Date: October 11, 2006
BAGHDAD, 11 October (IRIN) - The seventh in a series of IRIN stories
examining the obstacles Iraq faces in implementing its government's plan to
reconcile different sections of Iraqi society. Click on the following link
for an overview of the series:
www.irinnews.org/report.asp?ReportID=55827
Muhammad Subhi's garden once was filled with roses which his family had
cultivated when they built their house 25 years ago. Today, no flowers
survive amid the strewn debris that was his house before the US-led
occupation of Iraq began three years ago.
Like thousands of others, Subhi, 48, has been promised compensation from the
government for the losses he has incurred as a direct result of the
coalition forces' invasion of Iraq in 2003 and subsequent fighting.
"But what I always get is explanations that there is no money, and because
of insecurity and terrorism, reconstruction is being delayed," Subhi said.
"Nothing was left to me but to live as a displaced person in my own country
and the rubble of my lovely house."
Among the 24 points of the reconciliation plan proposed by Iraqi Prime
Minister Nouri al-Maliki in June is compensation for damage caused by
"terrorist acts, military operations or violence".
The government has said this is one of the priorities for the country's
redevelopment and that it is allocating enough funds to cover compensation
claims, but that the increase in violence has prompted more destruction -
piling up more claims for compensation than can be paid out.
"Until the end of this year, we expect to have enough funds to cover most of
the compensation [for claims already filed as of July], giving priority
according to the date of the destruction," said a spokesman for the Prime
Minister's office who refused to be named.
"We are sure that soon we are going to pay all families and have a country
walking toward development and reconstruction - but for that we need that
security be at least stabilised," he added.
The compensation money is mainly from oil revenue and also from the
US-funded reconstruction department.
NGOs estimate that at least 80,000 families and businesses across Iraq are
still awaiting reimbursement for all kinds of damage incurred over the past
three years. Expected payments range from US $800 to US $30,000 per case.
Long road to compensation
The process for receiving compensation is handled by the Iraq Property
Compensations Commission (IPCC). It takes at least two to six months just to
complete the submission of documents and verifications of claims. Actual
disbursement of the money, however, can take more than two years.
Claimants must present full documentation of their goods with pictures of
the damage sustained in addition to a police report, and sometimes witness
statements. If the claim is accepted, a government official makes a
valuation of the damage and then the claimant waits until the commission
contacts him. However, the money for the payment must be available.
"Thousands of families are still awaiting compensation from the government,"
said Fatah Ahmed, spokesperson for the Baghdad-based Iraq Aid Association
(IAA). "Each day there is new fighting, more destruction, more attacks, and
as a result, more families without their homes and shops - with the
government alleging that there are no funds to reimburse yet."
More than 10,000 families have received their compensation, however, and
many of them have already rebuilt their homes - especially in the cities of
Fallujah and Ramadi, according to the IPCC.
"I received the payment for my losses and have finished the reconstruction
of my home two months ago," said Mariam Rabia'a, 43, mother of five and
resident of Fallujah. "We were lucky, the money didn't take too long to
reach our hands, and now we are back in our house with our kids in safety
and happiness."
However, the ongoing dire security situation in Iraq has made it difficult
for the compensation process to continue smoothly for other families.
Millions of dollars have been reallocated from compensation to additional
security measures and the reconstruction of government offices, officials
said.
"If we have control over the security in Iraq there will be less money
invested in security issues and as result more money freed up for
reconstruction efforts and compensation," said Muhammad Farhan, media
officer adviser of the Ministry of Construction and Housing.
Farhan added that many families have not yet filled out the claim
documentation, and for this reason it is hard to know exactly how many there
are.
"According to surveys and material collected by NGOs in Iraq [including the
IAA], at least one million Iraqis have some kind of compensation owed,
related to losses in their homes, shops, mosques, cars and others," said
Fua'ad Ibraheem, a political science teacher at Baghdad University. "And as
the compensation process is going so slow, it might take years for those
families to receive [even] a coin as payment."