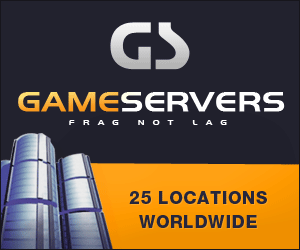 St. Petersburg Times; Pittsburgh Post-Gazette; San Diego Union-Tribune; Tampa Tribune; Charleston (SC) Post and Courier; Salt Lake Tribune
June, 2008
St. Petersburg Times, June 9, 2008, Pg. 12
Air Force Leadership Gets Good Scrubbing
Along with America's status as the world's pre-eminent military power comes the obligation to tightly control the nation's nuclear arsenal. Defense Secretary Robert M. Gates showed Thursday how seriously he takes that task by ousting the Air Force's senior leaders over the mishandling of nuclear weapons.
Gates forced the Air Force's civilian leader, Secretary Michael W. Wynne, and the service's chief of staff, Gen. T. Michael Moseley, to resign after an inquiry found "a pattern of poor performance" in securing sensitive nuclear materials. The in-house review delved into how four electrical fuses for ballistic missile warheads were shipped by mistake to Taiwan in place of helicopter parts. Classified nuclear parts did not just slip through the cracks; the mistake was not caught for more than a year.
The double firing was an appropriate response. Gates found that the Air Force had done little to improve security even after a B-52 crossed the country last year carrying six armed nuclear cruise missiles. While insisting neither incident posed the risk of a nuclear accident, he also said security errors had existed for years. "The Air Force," he said, "has not been sufficiently critical of its past performance." The culture had gotten lax, he said, and there was no immediacy for change from the top. "Our policy is clear," Gates said. "We will ensure the complete physical control of nuclear weapons."
Gates' strong action sends the right message, both at home and abroad. He appointed former Defense Secretary James Schlesinger to head a panel to recommend ways to tighten the handling of the Air Force's nuclear components. The move also helps reaffirm America's credibility to push for global sanctions and other cooperation to limit the spread of nuclear weapons.
In short order, Gates has demonstrated a willingness to talk candidly about shortcomings in the military and respond to them in ways his predecessor, Donald Rumsfeld, would not. He demonstrated the same resolve in cleaning up the poor conditions and delivery of medical services to service members at Walter Reed Army Medical Center. That determination to hold the military more accountable is a contribution to public service that will outlast the secretary's tenure.
Pittsburgh Post-Gazette, June 8, 2008
Show Of Force: Gates Acts To Restore Faith In The Air Force
The decision by Secretary of Defense Robert M. Gates to fire the top chiefs of the Air Force suggests that the upper tier of the Bush administration has at least one credible leader.
Mr. Gates announced the resignations of Air Force Secretary Michael W. Wynne and Chief of Staff Gen. T. Michael Moseley after two incidents of mishandling of nuclear weapons. Mr. Wynne's prior fields were venture capital and defense contracting.
In one case, a B-52 bomber carried nuclear-armed cruise missiles across the United States in violation of regulations. In the other, the Air Force sent to Taiwan fuses for nuclear warheads instead of helicopter batteries. Further details weren't provided, but the language -- "systemic problems in the Air Force" -- and Mr. Gates' plan for a blue-ribbon probe to be led by former Defense Secretary James R. Schlesinger indicate the situation was grave.
Mr. Gates can only be praised for having recognized the serious nature of the problem and taken decisive action Thursday to deal with it.
On the same day, the Senate Select Committee on Intelligence released a long-awaited report on how the Bush administration distorted intelligence regarding Iraq's Saddam Hussein regime, its nonrelationship with al-Qaida and Iraq's nonexistent nuclear weapons program, to sell the case for an invasion to the American people. Some of the information wasn't new, but it was useful to see it stated clearly in a report that was backed not only by the committee's Democratic members, but also by two Republican senators.
Given the report and the Air Force dismissals, Americans might wonder what Mr. Gates would have done had he, and not Donald Rumsfeld, been secretary when Mr. Bush was cooking up the Iraq war in 2002 and 2003.
Is it possible that Mr. Gates would have known better and would have argued or resigned to try to head off the disastrous war?
San Diego Union-Tribune, June 7, 2008
What A Difference
If only Gates were defense secretary all along
It's not often that front-page headlines get us to recalling the works of 19th century American poet John Greenleaf Whittier.
But the moment came when the news broke that Defense Secretary Robert Gates had sacked Air Force Secretary Michael Wynne and Air Force Chief of Staff Gen. Michael Moseley over their lethargic response to a scary incident in which – without the crew's knowledge – six nuclear-tipped cruise missiles were mistakenly loaded onto a B-52, which then was flown across the nation. This followed on Gates' firing of Army Secretary Francis Harvey last year for failing to fix terrible conditions at Walter Reed military hospital.
If only Gates had been President George W. Bush's original defense secretary, not the maddeningly arrogant and insulated Donald Rumsfeld. As Whittier wrote, "For all sad words of tongue and pen, The saddest are these, 'It might have been.' "
Gates' emphasis on high standards and accountability could have made a huge difference at a half-dozen points before the Iraq war, at its height and in subsequent years. It is difficult to imagine the ex-CIA chief reacting to the disastrous U.S. efforts to rebuild Iraq in 2003 and 2004 or to the long delays in getting adequate body armor to troops there with the insulting nonchalance of Rumsfeld, who once responded to an Iraq-based U.S. soldier's complaint with the blithe observation that we don't live "in a perfect world."
No, we don't. But it's a better world now that Gates runs the Pentagon.
Tampa Tribune, June 7, 2008
Gates Right Not To Tolerate Wayward Nukes And Mistakes
He didn't shoot from the hip, but when Defense Secretary Robert Gates finally felt sure he knew what was going wrong in the Air Force, he took steady aim at the top and fired both barrels.
By forcing out the Air Force's civilian secretary and the general who is chief of staff, Gates reinforces his message that commanders are responsible for what goes on in the ranks below.
Two shocking incidents sparked a thorough review. In one, a B-52 bomber flew from North Dakota to Louisiana carrying armed nuclear missiles, and the crew didn't know it.
For a while, no one else seemed to know either. The base didn't immediately realize nuclear weapons were missing.
The Air Force's attitude about it was too lackadaisical to suit Gates, who is worried about "a decline in the Air Force's nuclear mission focus and performance."
In another snafu, the Air Force mistakenly sent a shipment of fuses for nuclear missile warheads to Taiwan.
Gates, after studying an investigation of the incidents, saw "a pattern of poor performance."
His solution was to get the Air Force new leadership.
Gates did the same thing when poor patient conditions were reported at Walter Reed Army Medical Center. He held medical officers accountable, but he also looked beyond the hospital and held the Army itself responsible, and found someone else to lead it.
Patient conditions improved remarkably.
Such strong action by Gates is a clear reminder to the military that it is ultimately controlled by elected leaders who answer to voters. In Gates' military, you're never in too high a spot to avoid the line of fire.
All human activities involve errors and oversights, but when treating wounded troops and hauling nuclear warheads, the margins for error must be kept slim.
The word is filtering from the top down through the ranks that passing the buck won't work with the current secretary of defense.
The nation can sleep easier knowing Gates is awake and taking names.
Charleston (SC) Post and Courier, June 6, 2008, Pg. 12
Justified Firings For Nukes Blunder
Secretary of Defense Robert Gates acted with exemplary dispatch in firing the nation's two top Air Force officials Thursday for lax supervision of nuclear weapons. An "unacceptable" rating by the Defense Threat Reduction Agency of a strategic aircraft unit was the immediate cause, but it came on top of two other incidents that raise a concern that dangerous complacency has crept into the management of nuclear forces since the end of the Cold War.
The Air Force Times was the first to report that Air Force Secretary Michael W. Wynne and Air Force Chief of Staff Gen. T. Michael Moseley were forced to resign by Secretary Gates and Joint Chiefs of Staff Chairman Adm. Mike Mullen. Secretary Gates later told reporters he was concerned about the handling of nuclear weapons.
Late last month the Air Force's 5th Bomb Wing at Minot (N.D.) Air Force Base, a unit already under scrutiny for a serious mishap last year, failed an inspection of procedures for securing nuclear weapons.
According to The Washington Post, security personnel did not go to assigned defensive areas during a test simulating an attempt to steal nuclear weapons. They failed to search an emergency vehicle that entered and left the nuclear storage area during the test.
One security guard was caught using his cell phone to play video games while on duty. Guards along a route for nuclear weapons transport were not armed. The defense inspectors concluded that the security guards lacked adequate supervision and training. They also found the ability of the wing to track the operational status of nuclear weapons under its control was "marginal."
These lapses are all the more shocking because the 5th Bomb Wing had only recently regained the certification to handle nuclear weapons it lost last year when it allowed a B-52 to fly from Minot to Barksdale Air Force Base in Louisiana while carrying six nuclear-armed cruise missiles, all without the knowledge of the air and ground crews.
That was one of the two major incidents that first raised a red flag about Air Force handling of nuclear weapons. The other came to light this spring when it was learned that the Air Force in 2006 mistakenly shipped four top-secret electrical fuses for Minuteman nuclear warheads to Taiwan instead of the helicopter batteries that were on order. The parts were recovered, but a serious international incident, and a loss of defense secrets, could have resulted.
After the Minot B-52 incident, five Air Force officers and some enlisted personnel lost their jobs and all Air Force personnel at nuclear weapons bases were retrained. The recent lapses at Minot come despite this painful experience and suggest a need to shake up the entire nuclear management side of the Air Force.
Since that is what Secretary Wynne and Gen. Moseley were supposed to have done already, it was right to begin the shake-up this time at the top.
Salt Lake Tribune, June 6, 2008
Shot Down
Gates was right to sack top Air Force leaders
When some managers say, "Heads will roll," it's an empty threat. Bob Gates is not one of those managers. Given the stakes, that's a good thing.
When the secretary of defense fired both the civilian and military chiefs of the Air Force, an unprecedented action, there apparently was good reason. According to Gates, a classified investigation revealed that the Air Force has become sloppy about keeping track of the components in its nuclear arsenal. That is simply intolerable, not to mention damn scary, and that's why heads rolled at Gates' command.
He sacked Air Force Secretary Michael W. Wynne and Chief of Staff Gen. T. Michael Moseley because they failed to take strong enough corrective action after two major foul-ups involving the nuclear arsenal. In one, the folks at Hill Air Force Base in Utah mistakenly sent four non-nuclear ballistic missile nose-cone assembly components to Taiwan instead of the helicopter batteries the Taiwanese had ordered, causing a major diplomatic kerfuffle with China.
In the other, the Air Force flew a B-52 with six armed nuclear cruise missiles on board from North Dakota to Louisiana. The air crew didn't know about the armed missiles.
Gates said he cashiered the men at the top partly because they didn't begin a serious investigation of the problems these incidents suggested until he intervened personally. He said he wanted to restore accountability. Amen to that. He added that there may be more firings or discipline to come further down the chain of command.
It is bracing to see someone at the top held to account for something, particularly in light of the lack of same for the lying, error-filled planning and gross incompetence in the conduct of the Iraq war. Gates is onto something here. It's called leadership.
In announcing the firings, he noted of the Taiwan incident, "Rather than an isolated occurrence, the shipment . . . was a symptom of a degradation of the authority, standards of excellence and technical competence within the nation's ICBM (intercontinental ballistic missile) force."
We can think of no area in the military establishment where the highest technical standards and adherence to strict procedure could be more important than in the handling of the nuclear arsenal. Particularly when the United States is cajoling other nations about responsible stewardship of their nuclear weapons.