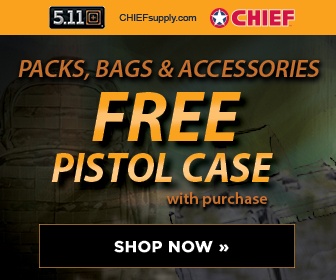 Washington Post
March 6, 2008
Pg. 3
By Thomas E. Ricks, Washington Post Staff Writer
The top U.S. commander in the Middle East is the subject of a glowing magazine article describing him as the only person who might stop the Bush administration from going to war against Iran.
Esquire magazine's forthcoming profile of Adm. William "Fox" Fallon portrays the chief of the U.S. Central Command as "brazenly challenging" President Bush on Iran, pushing back "against what he saw as an ill-advised action."
Written by Thomas P.M. Barnett, a former professor at the Naval War College, the article in the magazine's April issue predicts that if Fallon leaves his position at Central Command, "it may well mean that the president and vice president intend to take military action against Iran before the end of this year and don't want a commander standing in their way."
The article is written in an admiring fashion, praising Fallon as "a man of strategic brilliance" whose understanding of the tumultuous situation in Pakistan "is far more complex than anyone else's."
Asked about the article yesterday, Fallon called it "poison pen stuff" that is "really disrespectful and ugly." He did not cite specific objections.
Barnett said he has not heard from Fallon about the article.
The White House declined to comment, but administration insiders said the article was being discussed there yesterday. Pentagon spokesman Geoff Morrell said, "Secretary [of Defense Robert M.] Gates has read the profile on Admiral Fallon but chooses not to comment on it or other press accounts."
Fallon clearly cooperated with Barnett for the article, with the author accompanying the Centcom chief on trips to Egypt and Afghanistan over the past year. The article quotes Fallon as saying one day in Cairo that "I'm in hot water again" with the White House, apparently for telling Egyptian President Hosni Mubarak that the United States would not attack Iran.
Fallon has previously made it clear he has differences with the Bush administration's foreign policy. Some White House aides were said to be unhappy with his decision to dump "the long war" as a phrase to describe U.S. efforts against terrorism. In addition, some White House officials were irked by the persistent friction between him and Army Gen. David H. Petraeus, the top U.S. commander in Iraq. Fallon and Petraeus are known to have disagreed about plans and troop levels in Iraq, but Petraeus, even though technically subordinate to Fallon, appears to have more influence with Bush.
Asked about his dealings with Petraeus, Fallon said in a December interview, "That stuff is all overblown. . . . We talk daily." He added, "Dave does internal Iraq. I do the region."
Fallon, a career naval aviator and one of the last Vietnam War veterans on active duty, took over as chief of the Central Command in March 2007, becoming the first Navy officer ever to hold that post. Conservatives have been critical of him for years, faulting him for taking what they considered a dovish stance on China in his previous position of U.S. military commander in the Pacific. Their antagonism has deepened over the past year. "You heard negative things about him almost from the moment he was named, and the chorus has been almost unrelieved," said Tom Donnelly, a hawkish defense expert at the American Enterprise Institute, a conservative think tank.
As he was preparing to take command, Fallon said that a war with Iran "isn't going to happen on my watch," according to retired Army Col. Patrick Lang.
Lang, a former analyst with the Defense Intelligence Agency, said in an interview that he asked Fallon how he would avoid such a conflict. "I have options, you know," Fallon responded, which Lang interpreted as implying Fallon would step down rather than follow orders he considers mistaken.
In the December interview, Fallon disputed the precise wording of the exchange. "That's privileged information," he said at first, later adding, "I can't imagine making a statement like that." He then recalled simply telling Lang that attacking Iran "wasn't the first course of action" under consideration.