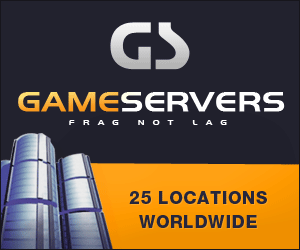 San Diego Union-Tribune
April 15, 2007
By Rick Rogers, Staff Writer
CAMP PENDLETON – Conventional wisdom says the most dangerous force on the battlefield is a Marine with a rifle. And each year, some 17,000 Marine recruits who attend boot camp on the West Coast learn marksmanship on Edson Range at Camp Pendleton.
Recently, about 950 of them from San Diego Marine Corps Recruit Depot were on the range to pick up the basics of marksmanship, patrolling and other infantry skills.
Most of these recruits will be fighting in Iraq within six months, and that fact underscored virtually every minute of their training.
The recruits received paper targets and a handful of bullets to sight-in their weapons. This was the first time most of them had fired an M-16 rifle; for some, it was the first time they'd ever fired a gun.
Under watchful eyes, the recruits squeezed off rounds. They caused a cacophonous succession of crack, crack, crack. Dust explosions on a distant berm signaled that live lead was flying.
"Power walk! Power walk! Power walk!" a range supervisor barked through a public-address system when the shooting stopped and trainees raced to retrieve their targets.
Then the supervisor yelled, "Get off my range!" The recruits scampered off and waited to have their efforts judged.
Most of the volleys looked more like the outlines of constellations than tight clusters. But Rome wasn't built in a day, and neither are Marine marksmen.
Nearby, other recruits ran through infantry exercise after infantry exercise.
"We are going to keep turning up the volume," said Col. Chris Conlin, commander of the Weapons and Field Training Battalion, as he walked among recruits who were conducting anti-roadside bomb training.
The trainees, mostly in their late teens and early 20s, got an earful from instructors during the drill.
"The training is extreme because combat is extreme," Conlin said. "Every day, every minute, every second the enemy is looking for a weakness to kill you. We need guys who don't quit."
Helping Conlin make Marines who don't quit is a cadre with more combat experience than any the Marine Corps has fielded since the 1930s – maybe ever, he said.
About 90 percent of these instructors are battle-tested. Many have multiple combat tours under their belts. Some have been wounded; some have received medals for valor. In short, they've been there and done that.
"When these guys speak, they speak from experience. This grabs the recruits' attention immediately," said Conlin, who has commanded the 1st Battalion, 7th Marine Regiment in Iraq.
In the past, Conlin said, the training was somewhat abstract because instructors often had not gone to war. The difference between theory and experience is the difference between respect and credibility, he added.
"It gives me more trust in the leadership and faith in what they are teaching us," said Kameron Eck, 18, a graduate of Mission Hills High School in San Marcos, who plans to volunteer for Iraq war duty as soon as possible.
Gunnery Sgt. Anthony Loftus, 26, and Sgt. Eliseo Echevarria, 24, reflect the new breed of instructors building the next generation of Marines.
Echevarria served with Echo Company, 2nd Battalion, 1st Marine Regiment when his commander and another Marine were killed by a roadside bomb in November 2005.
At first, he said, recruits usually ask questions about patrolling or decision-making. But the deeper questions emerge quickly.
"Because they know we are combat vets, they ask us if it is OK to be scared and to freeze during combat," Echevarria said. "I tell them that it is more than all right to be scared, but that they have to take care of the mission."
He and Loftus noted how training has evolved to match the Marine Corps' changing needs.
"The field training has changed dramatically since I joined in 1998," said Loftus, the Marine Corps drill instructor of the year for 2006 and a two-tour veteran of the Iraq war. "It is more combat-focused."
For example, today's recruits are drilled more heavily on close-quarters shooting, which is suited to urban warfare, and on spotting improvised explosive devices, the No. 1 killer of U.S. troops in Iraq.
They also are getting more training in how to make ethical decisions on the battlefield and how to cope with military and civilian casualties. Commanders often mention the importance of junior Marines making the right decisions, particularly amid high-stress urban warfare in Iraq.
For instance, Marines from two Camp Pendleton units are facing murder charges for allegedly killing Iraqi civilians. Also, a Marine unit from Camp Lejeune, N.C., was recently ordered to leave Afghanistan because of its still-unclear role in the death of several Afghan civilians.
As war has changed the training regimen, so have the recruits, who are increasingly viewed as valuable commodities for a Marine Corps that not only toils to fulfill its recruiting quotas, but also needs to expand in the next few years.
When Conlin joined the Marines 26 years ago, he said, the Corps' ethos was "get hard or get out. Now we have athletic trainers out here taking care of the recruits. We have not dropped our standards; we've just gotten smarter at how we handle our resources."
Conlin's cadre of instructors has taken on "more of a mentoring role and less the 'Sands of Iowa Jima' mentality," he said, referring to the 1949 movie in which John Wayne plays don't-complain, don't-explain hard-case Sgt. John Stryker, who heroically lives and dies for his country.
Conlin said his instructors "are more ready to explain the reason behind what they tell (recruits) to do."