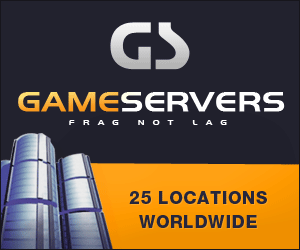 San Diego Union-Tribune
June 19, 2007
Corps promises to lessen stigma of needing help

By Paul M. Krawzak, Copley News Service
WASHINGTON – Marine Corps leaders promised yesterday to get their fighters to put aside the warrior mentality and seek treatment for battle-related stress when necessary.
But they acknowledged that it won't be easy and won't happen overnight.
"We have a lot of work to do in this area," Gen. Robert Magnus, assistant commandant of the Marines, said at the Corps' first conference on combat stress in Alexandria, Va. "We're going to get this right in a few years."
The two-day conference, which continues today, has drawn more than 450 Marines, sailors, psychologists and others from San Diego and elsewhere.
Participants said one of the most formidable challenges is to persuade Marines who live in a "warrior, macho culture" that it is in their own best interest and the interest of their families and units to seek help for psychological problems.
Another challenge is to make sure that Marine Corps leaders at all levels understand the new approach and implement it, they added.
"There is the leadership challenge to knock down that macho barrier," said Marine Lt. Gen. John F. Sattler, director of strategic plans and policy for the Joint Chiefs of Staff.
"I'd like to see a more open attitude toward identifying and receiving mental health services," said Rick Ybarra, a marriage and family therapist at Marine Corps Recruit Depot San Diego.
For that to happen, leadership has to lessen the stigma associated with psychological problems, he said.
George Mangual, director of the substance-abuse counseling center at the depot, said in many cases Marines who need counseling seek it from chaplains and others who will not divulge their condition.
The Corps has replaced previous assumptions that combat stress resulted from weakness with a new model that views it as a natural and often unavoidable consequence of battle, said Marine Capt. William P. Nash, coordinator of the Corps' Combat/Operational Stress Control program.
"There are three things wrong with the old model – stigma, stigma, stigma," said Nash, a psychiatrist.
Officials said the Marine Corps has developed policies and programs to educate Marines about combat stress, lessen its stigma, identify troops who may be suffering from stress during and after deployments, and reach out to families.
Those same issues were addressed in a report on the shortcomings of the military mental health system released by a Pentagon task force Friday. That report also called for vastly greater resources for mental health services.
Marine Sgt. Maj. John Armstead, who's based at Camp Pendleton, said he was surprised to learn the military has conducted so many studies of combat stress.
"I think we've seen a shift where leadership is encouraging" asking for help for stress, he said. "If you have a problem, get professional help. We can't do our job if someone has operational stress issues."