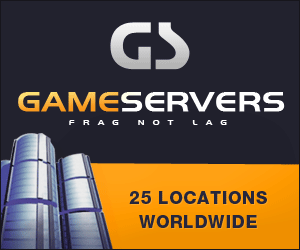 San Diego Union-Tribune
May 6, 2007
Annual event addresses war mental-health issues

By Rick Rogers, Staff Writer
CAMP PENDLETON – A year ago, Jacqueline McQuigg left Indiana and headed west. She went to help her son, a Marine who was nearly decapitated by a roadside bomb in Iraq.
After undergoing 14 surgeries since the Feb. 27, 2006, attack, Staff Sgt. Paul McQuigg, 30, is a medical marvel at first sight. He has only a few scars and slurred speech.
But beyond first impressions, people learn about his traumatic brain injury and post traumatic stress disorder – two conditions increasingly suffered by combat veterans of the Iraq and Afghanistan wars.
McQuigg's mental injuries have holed his memory. He can't manage some of his everyday affairs without his mother's assistance, let alone care for his young son, who lives with him after he and his wife divorced.
To better understand her son's neurological and psychological challenges, Jacqueline McQuigg joined hundreds of mental-health experts yesterday at Camp Pendleton for the International Civilian & Military Combat Stress Conference. Organizers of the annual event aim to offer the most up-to-date information about mental-health issues related to war.
"What happens is that first you focus on the physical symptoms. But as they heal, you recognize the symptoms of traumatic brain injury and PTSD. This is explaining some things to me – not only the injury, but the results of the injury," Jacqueline McQuigg said.
"There is so much unknown about what the bomb blasts do to someone," she added. "He has no energy to take care of his son. He gets frustrated with how long his recovery is taking."
Across the United States, an unknown number of service members' families such as the McQuiggs are struggling to deal with mental-health problems caused by combat in Iraq and Afghanistan. Various medical experts have said their toll will likely last long after troops pull out of the Middle East, because mental problems typically require years of intense treatment.
The combat-stress conference, which will run through Thursday, was largely a civil and academic affair yesterday. In Camp Pendleton's South Mesa Club, participants listened to lecturers, watched a slide presentation and gave polite applause.
But there was an undercurrent of frustration among some in attendance, and it occasionally rose above the decorum.
For example, Lynda C. Davis, deputy assistant secretary of the Navy, became the subject of sharp questioning. Audience members asked her: Why is the Navy downsizing its mental-health care work force when such services are needed? Why isn't the Pentagon helping to fund the conference?
Davis didn't answer either question.
Legislators from San Diego County talked about a need to reshape the nation's infrastructure of support for troops and veterans.
Rep. Brian Bilbray, R-Carlsbad, said the country's leaders might want to reconsider the way combat veterans are reintegrated into society.
"One day a soldier is sleeping with his M-16 and the next he's sleeping with his wife. Is that too fast a change? The answer is that we don't know, but it is something we should look at," said Bilbray, a member of the House Veterans' Affairs Committee.
The spark of the day probably came from Rep. Bob Filner, D-San Diego, chairman of the same committee. He bluntly criticized shortcomings of the Veterans Affairs system, which is reeling from understaffing and insufficient money spent on mental-health services.
"Too many people think that VA means 'vet advisory' instead of 'vet advocate.' I think more people are killed by bureaucracy than on the battlefield," Filner said.
The VA system is at its "breaking point" with almost 200,000 Iraq and Afghanistan veterans filing claims for mental or physical problems, he said.
"If we could not have anticipated these problems, we should have adjusted by now," Filner said. "We are failing, we are failing. ... We don't even know the truth of what the situation is because of poor record keeping."
He got sustained applause after addressing a sensitive subject within the military: that commanders are discharging mentally ill troops by claiming they already had personality disorders before enlisting in the armed forces. Service members discharged under such circumstances aren't entitled to VA disability benefits.
"That's disgraceful," Filner said. "If they were enlisted, they deserve to be treated now."
Filner said all military personnel should be tested for brain injuries and mental illness before they leave the service.
"I don't care what is costs," he said. "We are the richest nation in the world and we should do this for them."