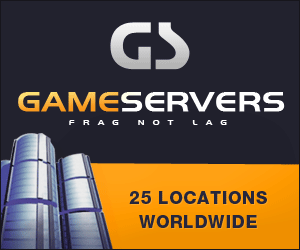 USA Today
April 20, 2007
Pg. 10
More Than Half Troop Fatalities Are In Capital

By Tom Vanden Brook, USA Today
FALLUJAH, Iraq — U.S. combat deaths in Baghdad have risen steadily since February, when the U.S. military launched an initiative to secure the capital, Pentagon records show. Meanwhile, a hotbed of the Iraqi insurgency has become significantly safer for U.S. troops.
This month, 56% of U.S. combat deaths within Iraq have occurred in Baghdad, up from 27% in February. Combat deaths in the capital last exceeded 50% in July 2005.
U.S. commanders have cautioned that they expect a spike in casualties in Baghdad. Troop levels are to increase there by 17,000 by early summer. Many troops have left the relative safety of fortified bases and are manning checkpoints and conducting house-to-house searches.
The security plan, launched Feb. 14, seeks to reduce violence, so the Iraqi government can seek a longer-term solution to Iraq's troubles.
Overall, U.S. combat casualties in Iraq have remained relatively flat since the start of the security crackdown in Baghdad. There were 156 U.S. troops killed in combat from Feb. 14 to April 14. That compares with 151 U.S. combat casualties from Dec. 16 to Feb. 13.
Combat fatalities among U.S. troops in Anbar province, the heart of the Sunni insurgency, have dropped dramatically this year.
This month, combat deaths in Anbar made up 12% of the U.S. combat fatalities in Iraq. In February, they were 45%.
Defense Secretary Robert Gates visited Fallujah, one of the major cities in Anbar, on Thursday. He was accompanied by Gen. David Petraeus, commander of U.S. forces in Iraq, and Gen. Peter Pace, chairman of the Joint Chiefs of Staff.
In Anbar, more Iraqis are joining the security forces to oppose insurgents, said Marine Brig Gen. John Allen, deputy commander of coalition forces. In September 2006, there were about 6,500 police officers. Today, according to the U.S. military, there are more than 10,500. "Those are the numbers you need to win a counterinsurgency," Allen said.
The success, Allen said in an interview with USA TODAY, has stemmed in part from clearing neighborhoods of al-Qaeda insurgents in Ramadi, the capital of Anbar province. Two Iraqi army brigades along with hundreds of Iraqi police and U.S. forces have set up security stations throughout the city. Allen said insurgents appear to have moved from Ramadi to smaller cities in the Euphrates River valley. Al Qaeda in Iraq has mounted a campaign of "spectacular attacks" against Iraqis in Anbar, Allen said.
Nevertheless, U.S. commanders are "cautiously optimistic" about developments in Anbar, Allen said. He noted that the number of attacks from homemade bombs are at a two-year low and that the number of foreign fighters entering Anbar from neighboring Syria has also dropped.
Many Sunnis are disillusioned with the brutal tactics of al-Qaeda terrorists, said Andrew Krepinevich, executive director for the Center for Strategic and Budgetary Assessments in Washington. The realization that Sunnis from other nations are not coming to their aid in a decisive way has turned some away from the insurgency, he said.
Consolidating gains made in Anbar will be difficult, said Anthony Cordesman of the Center for Strategic and International Studies. The key issue will be a political agreement between Sunnis and Shiites over how the country will be run and how resources such as oil will be distributed, he said.
In the long term, Allen said, Iraqis will need to find jobs as shopkeepers rather than as soldiers or cops. He said it will be a "couple of years before we see that kind of demobilization."