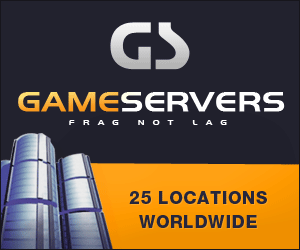 DOUG FERGUSON
Associated Press
SAN DIEGO -
The clubs finally came out of the closet after a winter break, and Tiger Woods laid out his plans for the new year. He didn't talk about the Grand Slam. He didn't say anything about his PGA Tour winning streak.
And he sure didn't mention the FedExCup.
"The only thing that matters to him is getting better," swing coach Hank Haney said.
Haney said this a week ago Tuesday, waiting in darkness behind the first tee on the South Course with a dozen or so fans for the world's No. 1 player to show up at Torrey Pines for his first practice round of the year.
Five days later, with the grandstands full and the fairways two-deep with fans, Woods captured the Buick Invitational for his seventh straight PGA Tour victory, the second-longest streak on the PGA Tour behind Byron Nelson.
Looks like he's getting better.
"What we're witnessing is something special," said Mark O'Meara, who played two groups behind Woods on Sunday, although he finished his final round on the ninth green. "We've been watching history being made these past 10 years."
The immediate history is Nelson's streak of 11 straight victories in 1945, thought to be as untouchable as Joe DiMaggio's 56-game hitting streak or UCLA's basketball team winning 88 straight games under John Wooden.
What seemed so improbable now looks possible, depending on where Woods plays next when he returns from the Middle East.
Woods flew across 11 times zones Sunday night to get to the Dubai Desert Classic, where he is defending champion. And while he will have a slightly shorter trip home to Florida on his Gulfstream V, he said it was tougher on his body coming back.
"We'll see how it goes," he said, meaning he will either play Feb. 15 at Riviera in the Nissan Open or the following week at the Accenture Match Play Championship at a new venue in Tucson, Ariz.
Woods made his PGA Tour debut at Riviera at age 16 in 1992 and missed the cut with rounds of 72-75. It is the only tournament he has played at least four times without winning, and it must gnaw at him that it is a hometown event. He has had only one serious chance of winning, closing with a 70 in 1999 and finishing two shots behind Ernie Els.
During his last great streak in 1999-00, he won nine times in 15 starts on the PGA Tour and only once finished out of the top five during that stretch - a tie for 18th at Riviera. His last two top 10s, he got there with rounds of 65 and 64 on the last day. A year ago, he narrowly made the cut and then withdrew when he got sick.
Assume he skips Riviera.
The Match Play is always a crapshoot, although Woods won twice when it was at La Costa. His next two starts likely would be Bay Hill, where he has won four times; and Doral, where he is the two-time defending champion. That would take him to Augusta National with a chance to reach 11 in a row.
Suddenly, "untouchable" becomes a remote possibility.
And while this streak will always be messy because he failed to win twice in Asia and once in Europe - tournaments that do not count in the PGA Tour record books - Woods is impressed by one aspect. Since missing the cut at the U.S. Open for the first time in a major, he has not finished worse than second in stroke play anywhere in the world.
"That's pretty good, I think," Woods said.
So is he better than he was a year ago?
Better than eight PGA Tour victories in one season, and two majors that ran his total to 12?
Woods softly nodded as he leaned back in his chair to chat with a few reporters while waiting to do a television interview. He doesn't measure improvement by numbers alone. He uses statistics as a gauge, not a gospel.
And he doesn't look only at his golf.
Woods hit nine fairways on the meaty South during the second round and shot even-par 72. He hit only nine fairways in the third and fourth rounds combined - and found 16 bunkers on the weekend - but shot 9 under par to surge past a trio of PGA Tour rookies and beat Charles Howell III by two shots.
"The stats may not show I hit the fairways, but my misses were so much better," he said. "I could play these misses and I could easily fix them, which I did. They were not misses off the planet, they were just off the fairway or in the rough or bouncing in the bunker. That's how I know I've really improved over this offseason and toward the end of last year.
He also said he has a better understanding of how to manage his game, the product of maturity.
"And off the course," he added, "is 180 degrees."
He walked off the 18th green and gave his mother a hug. Also waiting for him was his wife, Elin, who is expecting their first child in July, along with her father and a couple of her brothers and sisters. All of them were in Colorado last month, skiing and spending time during the holidays, when Woods broke the news about becoming a father.
Woods rarely makes any comparisons these days without taking inventory of his emotions.
He spoke before the tournament about the difference between dreading 2006 because his father was dying of cancer, and being excited about 2007 because he was going to become a father for the first time. Woods spent the previous offseason not skiing on the slopes in Colorado but sleeping on the floor at his father's home in Cypress, spending as much time him as he could.
"Last year, I would rather spend time at home with Dad than practice," he said. "I've been able to practice harder this year."
O'Meara waited around the final three hours to catch a ride with him to Dubai. He has known him better than any player since Woods turned pro, and notices a peace about the world's No. 1 player.
Coupled with a game that is getting better, it's a frightening combination