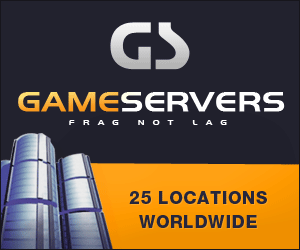 JIM LITKE
AP Sports Columnist
Hot as that century-old bidding war between Boston and New York is at the moment, Roger Clemens might be tempted to pitch until he's 50.
The Rocket turned 44 last August, well past the age when most power pitchers call it a career. But he also remains a proven talent with ties to both sides at a time when each is handing out gifts like Elton John with a snout full of spiked egg nog. According to the latest estimates, Clemens shouldn't be surprised to find $25 million or more stuffed in an envelope under the tree to coax him out of retirement one more time.
Last Friday, Clemens' close pal, 34-year-old Andy Pettitte, got $16 million to come back to Yankee Stadium for the 2007 season, with an option that would pay him another $16 million if wants to return in 2008. Not to be outdone, the Red Sox just paid $100 million over six years for Daisuke Matsuzaka, who, like Pettitte, will wind up at the back of the starting rotation. The catch is that he has yet to throw a pitch in a major league game on these shores.
"Today what we're really doing is announcing the signing of a national treasure," Red Sox general manager Theo Epstein said at a news conference Thursday afternoon in Boston. "We understand his importance in Japan. We know what he represents."
Coming on the heels of last week's winter meetings, where baseball's poorer relations grudgingly shelled out $10 million-a-year for journeymen ballplayers, we've got some advice for Epstein: That better have been one worthwhile journey, man. This arms race is already driving up the cost of doing business for everybody else.
Back in the day, Boston fans pleaded with management to spend whatever it took to knock the pinstripes off the Yankees. With the arrival of Epstein and the rest of John Henry's ownership group five years ago, that became a reality. It produced Boston's first World Series win in 86 years and reversed "The Curse." But it also created big-time expectations.
The two clubs subsequently arm-wrestled for Alex Rodriguez's services, with the Yankees emerging victorious and Brian Cashman, Epstein's counterpart in New York, crowing, "Beating the Yankees is what people live for, and it's what they're going to continue to do."
To make sure that was tougher than ever, Cashman coaxed Johnny Damon to defect last season to New York. It was just one of several moves that pushed the Yankees' luxury-tax bill to roughly $34 million - a sum that would have covered more than a third of what the Cardinals spent to win the World Series.
Epstein convinced Henry & Co. to bid $51.1 million for the negotiating rights to Matsuzaka, plus another $52 million to lock up his services for six years. At that price, it's almost worth ignoring that the Japanese ace can collect another $8 million if he hits a number of incentive targets in the deal.
Epstein may have made his reputation with a handful of shrewd deals. But the American League East has become the kind of neighborhood where keeping up with the Joneses is very risky business. The Red Sox keep spending all the change they can scrounge from between the sofa cushions to upgrade their house, only to discover their neighbors to the south are building a new addition.
New York's next project likely will be the signing of a Japanese ace of its own, Kei Igawa, whose negotiating rights were secured with a $26 million bid. The Yankees have until Dec. 28 to put together a deal, but Igawa is already angling for a spot in the rotation somewhere behind Pettitte.
"I'm looking forward to having a pitching duel with Matsuzaka," he said recently.
By then, the number of mercenaries on both sides will give what began as an East Coast rumble even more of a decidedly international flavor. The Yankees No. 1 starter, Chien-Ming Wang, is Taiwanese and one of their toughest hitters, Hideki Matsui, the Japanese import nicknamed "Godzilla," will be back in the lineup. Boston will counter with Matsuzaka and perhaps another Japanese pitcher, lefty reliever Hideki Okajima, who signed on last month.
The tipping point, though, likely will be Clemens, who didn't join Houston until midseason, yet still managed to eat up 19 starts and 113 innings with a very respectable 2.30 earned-run average. The Red Sox reportedly made the more impressive pitch, but the Yankees already have the more impressive pitcher in the fold - Pettitte - as far as the Rocket is concerned.
Watching all that back-and-forth might amuse the rest of the teams in baseball. But for them, the real suspense is not where Clemens lands - assuming he pitches next season - but how much havoc all that activity wreaks as it trickles down the salary scale. Because now, instead of just one Evil Empire to worry about, there are two.
---