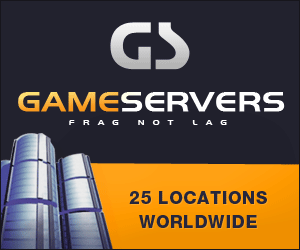 JOHN WAWROW
Associated Press
ORCHARD PARK, N.Y. -
The parade ended at the foot of South Main Street in the quaint old-brick village of Pittsford, a short drive from where the Buffalo Bills just opened training camp.
On a bright summer afternoon, Marv Levy emerged from the convertible to a rousing chorus of cheers and made his way through the balloon archway and down the red carpet to the temporary bandstand in a scene befitting a Frank Capra movie.
Pointing to the collection of Bills rookies lined up behind him, Levy proudly announced how this group would one day help finally bring a Super Bowl to Buffalo. And the fans ate it up.
"Go get 'em Marv!" someone yelled.
It didn't matter that this team was coming off a 5-11 finish or had gone through a tumultuous offseason with lingering questions of whether Levy, at 81, had the stamina or know-how as a rookie general manager to turn this franchise around.
The Hall of Fame coach's mere presence ushered in hope, and that was enough.
Look at them now.
The Bills, with a 7-7 record, probably won't win the Super Bowl and might not even make the playoffs, but they've shown a resolute spark down the stretch.
Buffalo has won five of its last seven to stay on the fringe of postseason contention, something few imagined possible from this ragtag collection of castoffs, rookies and a group of returning players who had grown disillusioned with a perennial string of losing seasons.
They're winning with a quarterback in J.P. Losman, a second-year starter who has shed the questions and maddening lapses of inefficiency he endured when he twice lost his job a year ago.
They're getting a resilient effort from what was initially knocked as an uninspired draft class, which now features five players providing significant contributions - from first-round pick Donte Whitner starting 12 games at safety, to seventh-round pick Terrance Pennington starting the past seven at right tackle.
And they're led by first-year coach Dick Jauron, whose even-tempered approach has engendered a team-first spirit that was particularly lacking last year, when the Bills unraveled under the weight of infighting and bickering between coaches and players.
Maybe, as Levy put it this week, this was a simple example of the cyclical nature of a parity-driven NFL, in which the pendulum has swung the Bills back to respectability. That's a place they've barely had a sniff of since Levy retired as coach following the 1997 season.
But it can't be mere coincidence that the winningest coach in Bills history, who led the team to a four consecutive Super Bowl appearances in the 1990s, hasn't had something to do with it.
"I hope you're right, but there are a lot of people involved," Levy said.
That's Marv, the ever-modest consensus builder to the end.
Levy's soft touch is all over a franchise that had lost its way under the clenched-fist style of former team president Tom Donahoe, who spent five years in Buffalo seemingly intent on proving the Steelers wrong for firing him in his previous role.
Donahoe made some wise decisions, going back to drafting the likes of defensive end Aaron Schobel and receiver Lee Evans and signing linebackers London Fletcher and Takeo Spikes. And he also instituted a business model that helped allow the Bills to be relatively competitive in the free-agent era.
But Donahoe alienated the team's fans and eventually owner Ralph Wilson for his controlling approach, right down to copy-editing team press releases before they were issued to the media. And it didn't help that he struck out on his two coaching hires, Gregg Williams, who was fired after three years, and Mike Mularkey, who resigned a week after Donahoe was fired last January.
It's out of this turmoil that Levy emerged, and to the palpable laughter of those around the NFL wondering if Wilson had altogether lost it by bringing in someone who had been out of football for nearly a decade and had barely a lick of experience in personnel decisions.
"Chaotic," Levy said, aware of the knocks against him. "At the time, my reaction to it was, `Fine, I understand where you're coming from, and we have to find ways to disprove it.' It wasn't a `We'll show them they're wrong,' because what you do is what's going to count."
The fear was that Levy, by accepting the job in Buffalo, might tarnish his legacy. Bad enough that he was the coach of four Super Bowl losers, but there's no telling how a fickle and frustrated Bills fan-base would react if Levy failed in what might well be the last hurrah of a memorable 50-plus-year football career.
Underestimated is the hold Levy's presence has over the Bills players, such as rookie defensive tackle Kyle Williams, who was on that bandstand stage in Pittsford last summer.
"I had no idea they had things like that in the NFL," Williams said, chuckling over the pep-rally scene. "But it was exciting to hear his enthusiasm about our team. That's what I remember the most."
Also not lost is Levy's connection to Buffalo. He might be a South-Side Chicago native with a Harvard education, but he carries an everyman quality that has captured the respect of a blue-collar city with a root-for-the-underdog spirit.
"I feel welcome," Levy said. "I feel at home."