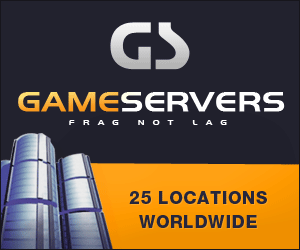 JIM LITKE
AP Sports Columnist
Nobody should begrudge Bob Knight his next win, the one that nudges him past Dean Smith and into first place on college basketball's all-time Division I men's list.
If it helps, think how much earlier Knight might have reached this milestone if he hadn't wasted so much time bullying the hired help and throwing tantrums. But enough about that for a moment.
Turn on the TV any night this time of year and much of what you see on the floor Knight drew up some four decades ago. Just about every team runs some version of his motion offense, or man-to-man defense, but only he still runs both religiously. It's Knight's notion of what the game should look like at any moment, a snapshot that's proven remarkably resilient in this digital age, when kids want to leap straight into the highlight reel, then dunk and never come down.
Before he ever coached a game, Knight was the sixth man on an Ohio State team that was as talented as they come and a lot more mature than they get nowadays. Using his time on the bench wisely, Knight cooked up a perpetual-motion scheme that made it possible for any kid - and not just stars like John Havlicek or Jerry Lucas - to wind up with the best shot, provided both he and the basketball were moving often enough. Belief in that system is the reason anybody who drives across Indiana sees backboards hanging above every patch of gravel or concrete across the countryside or braced against a telephone poll.
For all that, more than nostalgia props up the legend. Knight hasn't won a really big game in a long time - the last of his three national titles came in 1987, his last conference title in 1993, and his team's haven't advanced past the second round of the NCAA tournament in the past dozen years. He was losing recruiting battles regularly even before then, refusing to cater to a generation that valued exposure as much as excellence and daring anybody to make him change.
The talent deficit, though, eventually caught up with Knight. You could have stacked all the videotapes of a red-sweatered menace crossing the line with players, assistants, referees, reporters and even administrators outside his office door in Bloomington, but it wasn't until Knight started losing too many big games that Indiana pulled the rug out from under him. When he resurfaced a year later at Texas Tech, he knew the talent gap would only widen.
Knight put down roots in Lubbock, anyway, a move that at the time seemed less about reclaiming past glory than methodically overtaking Smith and the D-1 record. Little has happened since to change the perception. Knight has upgraded slightly the caliber of players who might consider playing there, and he's had to relax some dearly held rules about haircuts and tattoos to accomplish even that.
But he's brought respectability and 20-win seasons to another town, and the same system that once drew the best players in the country to him like a magnet still worked well enough with middling talent to put Knight even with Smith heading into Thursday night's game against UNLV. If Knight doesn't get that one, he's almost certain to take sole possession of the top spot in either of the two home games that follow.
Some milestones carry a significance beyond their numbers, and when Smith went past Adolph Rupp back in 1997, more than a few members of the fraternity saw it as the fitting conclusion to an era of exclusivity.
The cold-hearted Kentucky baron stood astride the game for more than 40 years, but only one black played basketball there during that stretch. Smith made integration a cornerstone of his program at North Carolina, not simply benefiting from the cause but actively championing it. That's why, in the days leading up to his supplanting Rupp at the top, Nolan Richardson, who is black and won a national title at Arkansas, said he would "sleep much better at night knowing Dean is the man."
There have been dozens of tributes to Knight already, and more to follow in the coming days. All of them will be about how he graduated kids and never, ever cut corners, but mostly about how much he bequeathed all the coaches who followed him.
That will be Knight's legacy, plain and simple, not the stubbornness that kept him clinging to a system and a disciplinary code that worked when the game was played mostly below the rim and players pushed the envelope with long hair and short shorts, instead of the other way around.
Some of those disciples, most notably Duke coach Mike Krzyzewski, who played point guard for Knight at Army and served his coaching apprenticeship there, too, soaked up the lessons and moved on. Knight is too competitive to wish Coach K or anybody else luck trying to go past him. But when - if - that time ever comes, Knight won't have any problems waving him by and even fewer regrets.