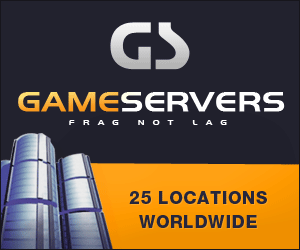 Wall Street Journal
September 30, 2008
Pg. 17
Main Street

Is lifting the ROTC ban change we can believe in?

By William McGurn
Well, he's not a Marine yet. But Austin Byrd is a junior at Columbia University who has completed Officer Candidate School. So when he graduates nearly two years from now, he will leave campus with more than an Ivy degree. On his shoulders, he will carry the gold bars of a second lieutenant in the United States Marine Corps.
When that good day comes, Mr. Byrd says, he hopes that his university will have lifted a ban on the Reserve Officers' Training Corps that dates back to Vietnam. And here the Marine officer-to-be has a surprising ally: Columbia's most famous son, Barack Obama.
In a forum on public service on campus earlier this month, Mr. Obama (Columbia '83) and John McCain (Annapolis '58) were both asked about the ROTC ban. When Mr. McCain predictably called on Columbia to "re-examine" the ban, he was predictably booed by a crowd of several thousand students who were watching the debate on a giant TV screen on campus.
The question was later put to Mr. Obama. "I think we've made a mistake on that," Mr. Obama replied. "I recognize that there are students here who have differences in terms of military policy, but the notion that young people here at Columbia aren't offered a choice or an option in participating in military service is a mistake." The same students who had so lustily booed Mr. McCain, reported the New York Times, were "largely silent" when Mr. Obama gave the same answer.
Mr. Byrd hopes that Mr. Obama's statement is more than just a passing reference. "His words have been useful for having a debate," says the art history major from Rochester, N.Y. "But his words are not going to change anything on their own. If he really believes what he said, I think he has an obligation to follow through. This is a place where he has enormous influence."
Indeed, though the ban on ROTC is perennially debated at Columbia, Mr. Obama's answer has energized student groups like the Hamilton Society, which are working for its repeal. The last time the question was put to the student body, 65% favored lifting the ban. Now it looks as though there will be another campus vote, preceded by two town-hall style debates. Though the final details are still being hashed out, the plan is to have it all done before the November presidential elections.
And that puts Columbia's president, Lee Bollinger, in a fix. Though a student vote would not bind the university into revoking the ban, it would have embarrassing consequences. If Columbia's students were, once again, to vote in favor of lifting the ban, they would effectively be joining Mr. Obama in urging Mr. Bollinger to move beyond the partisan divisions of the past.
In this regard, the note Mr. Bollinger sent on Thursday to the Columbia family was illuminating. In an email, he outlined the reasons why ROTC was neither necessary nor desirable. When not downright misleading, the note was telling for its emphasis on side issues.
For example, Mr. Bollinger pointed out that even without ROTC on its own campus, Columbia students can fulfill their ROTC requirements elsewhere. But that option is available only for Army and Air Force ROTC. Students like Mr. Byrd, who wish to serve as officers in the Navy or Marine Corps, are out of luck. And some might even think that a scandal for a university that at one point in its life was commissioning more naval officers than Annapolis.
Even more revealing, Mr. Bollinger attributes Columbia's ban on ROTC as a reaction to the "current Don't Ask, Don't Tell policy of the Defense Department." Of course, "Don't Ask, Don't Tell" is not a Defense Department policy. It is United States law. Mr. Bollinger either knows this and is being misleading, or he doesn't know it. Either way, it is so much more comforting to blame the evil Pentagon than note that Columbia's real issue is with the United States Congress.
All of which leaves us with a curious cast of actors: Students who are pushing for a debate on substance while their administration throws up side issues. An alumnus on the cusp of the presidency who favors overturning both "Don't Ask, Don't Tell" and Columbia's ban on ROTC. And a university leader who finds himself to the left of the most liberal member of the United States Senate.
"What Columbia needs is a debate that cuts to the heart of this issue," says Mr. Byrd. "And that is whether ROTC is fit to be on our campus." So here is the perfect proposition, edited for a Bollinger Era: "Resolved: Ask not what you can do for your country, but whether the United States military is good enough for your campus."