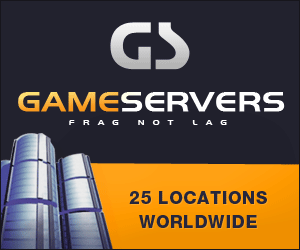 EDDIE PELLS
Associated Press
INDIANAPOLIS -
They hand out trophies like candy in Indianapolis - for the Indy 500, the Brickyard 400, at an NCAA Final Four every few years and at scads of world championships and Olympic trials they've hosted over the years.
Now, they have a chance to keep one for themselves.
The Colts are a win away from their first Super Bowl in the 23 years since they moved to Indianapolis. A win in the NFL title game, and they would earn the first championship for a big-league Indy team since 1973, when the Pacers won the ABA.
What a celebration that would be.
"We have a really nice identity as hosts," said Bob Kravitz, sports columnist for The Indianapolis Star. "We're very good at handing out other people's championships. Now, the town wants one of its own."
Once again, Friday will be called "Blue Friday" in Indy, and fans throughout this metro area of about 1.6 million will be wearing Colts colors, hoping a bit of Colts pride might spark Peyton Manning and the home team to their first trip to the big time.
The New England Patriots - with Tom Brady, Bill Belichick and those three Super Bowl rings - will provide the perfect foil in Sunday's AFC championship game. In many ways, it had to be them.
"For us, they're always the team that's in the way of what we're trying to do," running back Dominic Rhodes said. "I mean, it would have been good to go down and beat San Diego. But to get the Pats at home, to have a chance to beat them in this atmosphere. That's what you want."
Of course, getting the storybook setup doesn't always mean a title is preordained.
Three years ago, Indianapolis made its second AFC title game and lost to the Patriots. Two years ago, Manning set an NFL record with 49 touchdown passes in the regular season, but the Colts lost to the Patriots in the divisional playoffs. Last year, the Colts started the season 13-0 and secured home-field advantage through the playoffs, but saw those dreams derailed with a divisional-round loss to Pittsburgh. This year ...
"The city is crazy about the Colts," said John Dedman of the Indiana Sports Corporation, which brings sporting events to the state.
This football frenzy is, in many ways, a labor of love that fans in long-suffering sports cities can best understand.
In Boston, it has always been more about the Red Sox than the Patriots, and when the baseball team finally broke through in 2004, the collective sigh of relief could be felt across the time zones.
In Denver, humiliation after humiliation in the Super Bowl left such thorough scars that many Broncos fans said they'd prefer to fall short of the big game than go and get beat up again. But when John Elway finally got his title in 1997, it felt like a big burden had been lifted off a city that long fought against a "cow-town" image.
In Cleveland, they've been waiting a long while, and the endgame there seems a long way away.
And in Indianapolis, the Colts have supplanted the Pacers as the city's best hope.
"When I came here in 2002, I would have classified it as a basketball town, a Pacers town," Colts coach Tony Dungy said. "Now, you see a lot more blue around, people in Colts gear. People have embraced this team. We've got players who are easy to embrace."
Manning, of course, is No. 1 on that list.
He's the hardworking, All-American, nose-to-the-grindstone kind of guy that fans in the heart of the Midwest can relate to. His success is their success. His failures are their failures.
For the second straight day, the Colts didn't make their star quarterback available for interviews, choosing to save his lone media availability for Friday in a news conference to be televised by NFL Network.
His teammates, meanwhile, acknowledged that the pressure placed on Manning might be greater than what they endure.
"I think when he plays well, he gets a great amount of credit. When he doesn't play well, he gets slaughtered," center Jeff Saturday said. "But it's our team that wins or loses. I think Peyton understands his role. Everybody knows him and what he's about. He gets a lot of pressure placed on him from outside sources."
Almost certainly, nobody puts more pressure on Manning than Manning himself.
When he arrived as the first pick of the 1998 draft, he started Indy's transformation into a real football town. But it has been a slow change.
Indiana has long been known as racing and hoops country, and the Pacers of the 1990s and early 2000s had some championship credentials. But Reggie Miller's retirement and the Ron Artest brawl in November 2004 sullied their esteem in the community, and they have suffered in the standings, as well.
Meantime, Manning keeps setting records and the Colts find themselves on the cusp of the Super Bowl.
Again.
"There are a lot of people in town who are swallowing hard this week, because they had such huge expectations last year and they fell on their sword," Kravitz said. "In this city, the sight of Tom Brady gives us the civic heebie-jeebies."