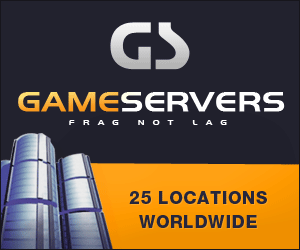 DOUG TUCKER
Associated Press
KANSAS CITY, Mo. -
If experience counts for much in the NFL playoffs, the Kansas City Chiefs could be in trouble.
The Chiefs haven't come close to making the postseason seven of the past eight years. Many key starters have never appeared in a playoff game; even fewer have won one.
That's a lot of wide-eyed, fuzzy-cheeked playoff newcomers to toss into the roar of the RCA Dome on Saturday against a confident Indianapolis team that's unbeaten at home and a virtual postseason fixture.
"We have seven starters who have never been in a playoff game. Seven starters," coach Herm Edwards said Tuesday. "This team we are playing has been in the playoffs five years in a row. They understand the tempo, they understand the mode. They understand what's getting ready to take place.
"We have some players who have been in playoff games. But when you say seven of your starters never have, that's kind of new."
The only starter among the Chiefs (9-7) with significant playoff success under his belt is cornerback Ty Law, who was on New England's three Super Bowl winners.
Quarterback Trent Green, although he's 36, has started only one game in the playoffs, Kansas City's 38-31 loss to the Colts in 2003. The Chiefs' major weapon on offense, running back Larry Johnson, was a rookie that year and didn't even get in the game.
It's been a long time since the Chiefs actually won a playoff game - when coach Marty Schottenheimer and quarterback Joe Montana beat the Houston Oilers in January 1994. The Oilers have since relocated to Tennessee as the Titans and replaced in Houston by the Texans.
The only current Chiefs player who appeared in that playoff win is right guard Will Shields, who was a rookie that year.
Law and the handful of others who have actually experienced all the pressure and stepped-up tempo of the postseason will be called upon for locker room leadership this week.
"Ty's been in a bunch of them. And he's won three Super Bowls, so he's been in this environment," Edwards said. "We have some guys who have been in some big-time games, and it's good to have some veteran guys like that."
Even the coaching staff is inexperienced as a group. Mike Solari will be facing his first playoff experience as an offensive coordinator.
For Edwards, it's different. He played in the Super Bowl as a cornerback for the Philadelphia Eagles and coached the New York Jets to the playoffs three of his five years there.
It's valuable experience he was determined to impart when the Chiefs get back Wednesday for their first full practice since everything around the league broke in their favor on Sunday and they became the AFC's sixth and final seed.
"You just change your approach," Edwards said. "I think the players will realize that when they come in. I need to let my coaches know that today, too. It's a whole different mind-set. It's a whole different way of conducting your business."
The intensity of the playoffs will be drilled into everyone's head.
"I don't know if our guys right away are going to understand the importance of withstanding the first 5 minutes of the first quarter and the third quarter," Edwards said. "Because this thing is real fast in playoff games, very, very fast. The tempo, everything becomes magnified. You have to be very, very diligent when you make calls, the play-calling on offense and defense.
"The speed of the game changes. That will be the first thing I think a lot of these young guys will witness."