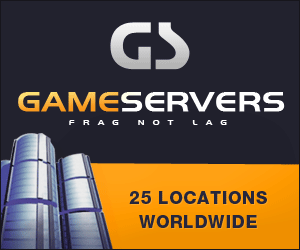 Washington Post
May 5, 2007
Pg. 13
Rights Cases Threaten To Derail Trade Pact
By Jason Ukman, Washington Post Staff Writer
At the end of a high-stakes trip to Washington, Colombian President Alvaro Uribe yesterday defended his government against allegations of rights violations but said it remained unclear whether Congress would approve a free trade agreement with his country.
"We have tried to do our best to put all the cards on the table, to answer all the questions, to respond to all the concerns," he said, adding that he "cannot say what will happen with the votes" on the trade pact.
Uribe's remarks, in an interview with Washington Post reporters and editors, came at the end of a week during which he worked to convince rights activists, Democrats on Capitol Hill and others that his government is committed to bringing paramilitary fighters to justice and protecting trade unionists. At stake for Uribe is not only the free trade pact but also continued congressional support for military and anti-drug aid.
While Colombia remains the Bush administration's top U.S. ally in Latin America -- and the recipient of more than $4 billion in U.S. aid since 2002 -- the government has been embroiled in a scandal that has tied several of Uribe's allies, including lawmakers in his party and his former intelligence chief, to illegal paramilitary groups. Meanwhile, the killing of union activists has alarmed rights groups.
President Bush reaffirmed his support for the trade agreement when the two leaders met Wednesday and described Uribe as "a true democrat, a strong leader and a friend." But the response from others in Washington was in some cases tepid and in others disapproving.
House Speaker Nancy Pelosi (D-Calif.) issued a terse statement saying she and other members of Congress had met with Uribe and "expressed growing concerns about the serious allegations" of connections between paramilitary members and high-ranking Colombian officials. The president of the AFL-CIO, John Sweeney, said he had met with Uribe and voiced "strong opposition" to the free trade agreement.
"Colombia's atrocious human rights record sets it apart from the rest of the world," Sweeney said in a statement. "There is no labor language that could be inserted into the U.S.-Colombia FTA that could adequately address the extraordinary -- and unpunished -- violence confronting trade unionists in that country."
In the interview yesterday, Uribe said his administration has tried to protect union members and offered rewards for information leading to the arrest of their killers. A new unit in the attorney general's office is investigating 200 high-profile murders of union members, and Uribe said he is seeking to strengthen the office.
When asked about the paramilitary scandal, Uribe said his administration deserved credit for dismantling paramilitary groups instead of pushing for reform through an under-the-table alliance with them. He said he would be on the "side of justice" if his former intelligence chief is found to have ties to paramilitary members.
"I began fighting paramilitaries by my own initiative," Uribe said.
Rights groups charge that, while more than 30,000 paramilitary members have been formally demobilized and while many are being investigated by the government, no high-level commanders have yet to be sentenced. The failure to prosecute more paramilitary members, and continuing extrajudicial killings, reflects a climate of impunity in Colombia, they say.
Jose Miguel Vivanco, executive director of the Americas division at Human Rights Watch, said Uribe's trip to Washington was a "good wake-up call."
"During the period that the Republican Party controlled both Congress and the White House, he got a free ride," Vivanco said. "But now concrete questions about his record are on the table. He has to give them some reasonable answers."