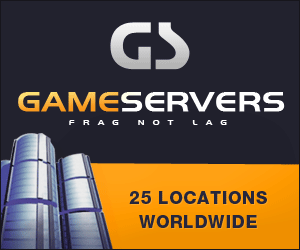 Wall Street Journal
March 8, 2008
Pg. 5
Dominican Leader Urges Venezuela and Ecuador To Resolve the Standoff

By José de Córdoba
MEXICO CITY -- After hours of emotional speeches and occasional name calling, the week-long crisis between Colombia and its neighbors Ecuador and Venezuela appears to be ending amid a round of presidential handshakes.
The apparent end of hostilities, which saw Venezuela President Hugo Chávez and his close ally, Ecuadorian President Rafael Correa send troops to their respective borders with Colombia, was prompted by President Leonel Fernandez of the Dominican Republic, host of a Latin American summit, who urged the leaders to shake hands and put aside their differences.
The crisis began last Saturday when a Colombian military strike killed Raul Reyes, the No. 2 man in Colombia's FARC rebel movement, and some two dozen others bivouacked in a guerrilla camp about a mile within Ecuador. The next day, Mr. Chávez expelled Colombian diplomats from the country and announced he was sending troops to the border. He was joined by Mr. Correa, who broke relations with Colombia.
"We can say this very serious incident has been resolved," said an unsmiling Mr. Correa as Colombia's president, Alvaro Uribe, walked across the conference hall to shake hands with the Ecuadorian president to a round of applause. The Ecuadorian president said he considered the incident over, given Mr. Uribe's apology for violating Ecuadorian territory and his promise not to engage in further such attacks.
The 20-members of the Rio Group agreed to a statement that noted Mr. Uribe's promise and apology but also reiterated an agreement to fight threats posed by "irregular or criminal groups," which addressed Colombia's concern. Mr. Uribe had insisted in his speech that while quick to criticize Colombia's military strike, other countries didn't seem alarmed that Ecuador was being used as a base to launch attacks against Colombia.
After shaking hands with Mr. Correa, Mr. Uribe embraced a smiling Mr. Chávez and shook hands with Nicaragua's President Daniel Ortega, a close ally of Mr. Chávez who had also joined Venezuela and Ecuador, cutting diplomatic ties with Colombia, with which Nicaragua has a conflict concerning ownership of some Caribbean islands.
The good feeling came at the end of hours of sometimes testy speeches and mutual accusations. Earlier, Mr. Correa had blasted Mr. Uribe, saying the Colombian president "has lied so much and so many times." Mr. Uribe had refused an earlier entreaty by his host, Mr. Fernandez, to join his adversaries in a private meeting to resolve the crisis. The Colombian president also didn't join his fellow presidents in the traditional photo marking the event.
Earlier, Mr. Uribe had accused Mr. Correa and his government of being complicit with Marxist guerrillas of the Revolutionary Armed Forces of Colombia or FARC, who, Mr. Uribe said, had launched 40 attacks from Ecuadorian bases on Colombia since 2004. Mr. Uribe also read letters from the computers of Mr. Reyes, the guerrilla commander killed last week which said that the FARC had contributed money to Mr. Correa's successful presidential run.
In spite of a week of saber rattling first by Mr. Chávez and then by Mr. Correa, few believed the rhetoric would end up in war. At home, Mr. Chávez's popularity has fallen sharply a result of widespread shortages and galloping inflation. Few Venezuelans share Mr. Chávez's admiration for the FARC, which operates with impunity on the Venezuelan side of the border and are blamed for kidnapping dozens of Venezuelan ranchers. Most believed Mr. Chávez's bellicosity was a feint to distract Venezuelans from their economic woes.
Mr. Reyes's death was a major blow to the FARC which has been fighting to overthrow Colombia's government for more than four decades. It marks the first time that a senior leader of the guerrillas has been killed in combat. The guerrillas suffered another major blow Friday when it was announced that a second member of its seven-member secretariat, had been killed, apparently by his own bodyguards.
Mr. Reyes's computers, recovered by the Colombian military, have revealed a treasure trove of intelligence which appears to show that Mr. Chavez has forged a strategic alliance with the FARC, and has given the guerrilla group as much as $300 million as well as weapons.
At the meeting, Mr. Chávez denied those accusations. "I have never done it and will never do it," Mr. Chávez said.