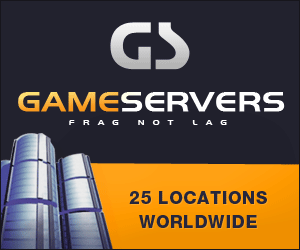 Washington Post
May 18, 2007
Pg. D3
Problematic Patrol Boats to Be Scrapped

By Renae Merle, Washington Post Staff Writer
The Coast Guard said yesterday that it will seek damages from Lockheed Martin and Northrop Grumman for eight failed patrol boats that have come to exemplify the problems with its $24 billion modernization effort.
The service is seeking a refund for a project to convert 110-foot patrol boats into 123-foot vessels as part of its so-called Deepwater program. The Coast Guard initially planned to upgrade 49 patrol boats but stopped in 2005 after eight had been completed and problems developed in their hulls and decks. At that time, the eight boats, converted at a cost of about $80 million, were put on restrictive duty that forbade them operating in waves higher than eight feet. Last year, after finding more problems, the Coast Guard took those eight boats out of service, and it recently said the boats could not be salvaged and would be scrapped.
The problems were present when the Coast Guard accepted the vessels, but they could not have been discovered by a reasonable inspection, Pamela Bible, a Coast Guard contracting officer, said in a letter to the contractors yesterday. "The physical integrity of the 123 [foot] cutters has been compromised to such a degree the performance specifications under the contract cannot be achieved and sustained," Bible said.
The letter argued that the Coast Guard's own studies attributed the problems to flaws in Lockheed and Northrop's design and said the companies had not provided their own assessment despite saying months ago that they would. "Since the Government has not received any analysis that would effectively exculpate [the contractors] for these hull and alignment problems, the Government must now revoke our prior acceptance in the interest of timeliness," the letter said. The letter said the Coast Guard had not yet determined the amount it is due.
Bethesda-based Lockheed and Northrop, which operate the Coast Guard's Deepwater program under a joint venture known as Integrated Coast Guard Systems, are still evaluating the letter, ICGS spokeswoman Margaret Mitchell-Jones said in a statement.
The announcement comes as the Coast Guard attempts to revamp Deepwater, a program to modernize and upgrade the service's ships and boats over the next 25 years. The program has faced criticism for cost overruns, delays and technical problems with the patrol boats and other vessels, which have attracted the attention of Congress. Last month, the Coast Guard said it would take over leadership of Deepwater, attempting to defuse complaints that Lockheed and Northrop had been given too much leeway to run the program.
"I applaud the Coast Guard for taking this critically important step to recoup millions of dollars wasted by the contractor," Sen. Maria Cantwell (D-Wash.), chairwoman of the Senate subcommittee that oversees the Coast Guard, said in a statement. "We must continue to hold [the contractors] responsible for these flawed ships that fall far short of contract requirements. Taxpayers should not get stuck with this bill. We will keep on this issue until we fix Deepwater."