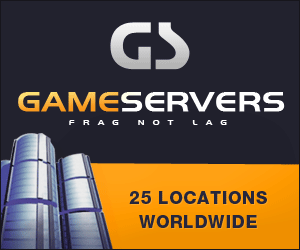 Seattle Post-Intelligencer
June 10, 2008
Scholarship to let her pursue nursing studies

By Mike Barber, P-I Reporter
When her husband, Nathan, was killed while serving with the Coast Guard in Iraq four years ago, Pattie Bruckenthal was home in Seattle, awaiting both him and the birth of their first child.
A daughter, Natalie Harper Bruckenthal -- her name chosen before his death by her dad for him and a writer he liked, Harper Lee -- arrived in the world seven months later, destined to know her dad through the memories of his family and friends and the example of her mom.
Pattie Bruckenthal, then 24, eventually left Seattle, motivated to do something in the spirit of her husband. She wanted to become a nurse, hoping one day to help comfort and heal injured veterans at Walter Reed Army Medical Center in Washington, D.C.
On Tuesday night, Bruckenthal's dream will draw closer to reality when the nonprofit Coast Guard Foundation will award her a full scholarship to George Mason University during ceremonies at the fourth annual "Tribute to the Coast Guard" in the nation's capital. Navy Adm. Mike Mullen, chairman of the Joint Chiefs of Staff, is keynote speaker.
"The war may have taken Nathan from us, but it didn't take away my yearning to help others. I really want to give back to the wounded soldiers," Bruckenthal, now living with her daughter near her mother-in-law, Laurie Bullock, in Ashburn, Va., said in a statement.
Bruckenthal, who was born in Sweden, was out of the country visiting her family there for the summer and unavailable for comment.
"The realization hit me -- like probably so many other wives whose husbands are serving -- that life can change on a dime. One minute I was a happy wife with a husband who loved serving his country in the Coast Guard; the next I was a widow with a newborn. And yet I knew that somehow I had to continue on, to pay things forward, if you will," she said in the statement.
The Coast Guard Foundation provides various programs and projects to the 47,000 members of the Coast Guard and their families. Bruckenthal is one of two recipients this year of a "Fallen Heroes Scholarship" created specifically for families of Coast Guard personnel who die in the line of duty.
Bruckenthal's husband, Coast Guard Petty Officer 3rd Class Nathan Bruckenthal, 24, became the first Coast Guardsman killed in combat since the Vietnam War. He died April 24, 2004, stopping a waterborne suicide terrorist attack on two oil wells off Basra, Iraq.
Bruckenthal, on his second deployment to Iraq, and two Navy sailors on a tactical law enforcement team intercepted a dhow -- a sailing ship common in those waters -- headed for the oil wells. The three died as they prepared to board, and explosives in the dhow were detonated.
On June 17, the first Nathan B. Bruckenthal Award for Heroism will be awarded at Camp Lejeune, N.C.
Bruckenthal was a New York transplant; his father, Eric, a Northport, N.Y., police chief. He met his wife when he was assigned from 2001 to 2003 to the Coast Guard station in Neah Bay, where he volunteered time to help the Makah tribal community.
Pattie Bruckenthal, a Pacific Lutheran University graduate, was a Swedish exchange student in anthropology interning on the Makah reservation there. The couple had sacrificed much together on behalf of Bruckenthal's service. They spent neither of their two wedding anniversaries together as Nate Bruckenthal served in Iraq. Though Pattie Bruckenthal was interested in nursing, the couple could not afford the tuition.
Although Pattie Bruckenthal initially was unhappy after moving, overwhelmed by the many monuments to war dead at Arlington National Cemetery and around Washington, D.C., she is now comfortable there, Bullock said.
"She recognizes the symbolism and honor" the symbols evoke, Bullock said Monday.
Bruckenthal, who has received funds from other sources to start her studies two years ago, has said the scholarship will allow her to attend classes and to her daughter's needs. She is slated to graduate in 2010.
"It's amazing how somebody you don't even know would extend their hand and help somebody else out," Bruckenthal said. "That, I believe, is a true American."