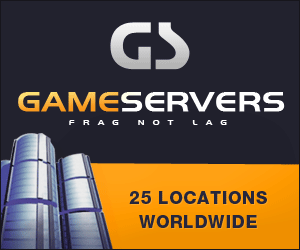 New York Times
October 4, 2007 By Steve Friess
LAS VEGAS, Oct. 3 — The Air Force destroyed all records from unsuccessful searches for aircraft missing before 1989, which is likely to make it much harder for Nevada investigators to determine the victims of three wrecks found in the recent search for the aviator Steve Fossett.
The planes were found in the Sierra Nevada region in the four-week search for Mr. Fossett, which was officially suspended on Tuesday without locating him or the single-engine plane in which he vanished on Sept. 3.
During the hunt through 20,000 square miles of rugged terrain in northern Nevada, searchers spotted three crashed planes that had never been noticed. Now that the Fossett search is over, the Civil Air Patrol and the Nevada Division of Emergency Management plan to return to those sites to investigate.
One resource that had been expected to help in the inquiry was "suspended mission files," kept at Tyndall Air Force Base in Panama City, Fla. Those files are the paper trails of all failed searches for missing aircraft by the Civil Air Patrol, a volunteer Air Force auxiliary group, or any other Air Force resources.
But in 1994, the Air Force instituted a regulation requiring the destruction of records of noncombat missions after seven years. At that time, officials say, personnel at Tyndall destroyed suspended mission file records up to 1989.
Michael Strickler, a spokesman for the Air Force Rescue Coordination Center, said, "In theory, we're not supposed to have any records from anything past October 2000. Why we didn't do that? I guess we just didn't get around to it."
Mr. Strickler said he did not know the reason for the regulation, which did not require Congressional approval. Calls to the Air Force division responsible for such regulations were not returned.
It is believed that the wreckages discovered in the Fossett search date back further than 1989, said a spokeswoman for the Civil Air Patrol Nevada Wing, Maj. Cynthia S. Ryan.
Major Ryan said she was stunned that the files were destroyed. The hope had been that, even if Mr. Fossett was not found, an exhaustive search would at least resolve other mysteries.
"That's a little disheartening," Major Ryan said. "They can transfer this stuff to microfilm. So what's the problem? They're keeping better track of your tax records."
William C. Ogle of Gainesville, Fla., was among those disappointed about the destruction of the records. Mr. Ogle's father, Charles Ogle, disappeared in 1964 after flying out of Oakland, Calif., for Reno in a single-engine plane.
"It sounds sort of dumb," said Mr. Ogle, an assistant professor of biomedical engineering at the University of Florida. "I don't understand why they'd even do that. It sounds like some colonel or something probably got upset that there was too many files taking up too much space and said get rid of them."
It is unlikely that the files were that voluminous. Of hundreds of search missions in the last decade, 18 ended without locating the target aircraft, according to Brig. Gen. Amy S. Courter, the air patrol's acting national commander.
A spokesman for the Nevada Division of Emergency Management, Gary Derks, said he was less bothered by the destruction of the files because he was not convinced that they would resolve questions about the newly found wrecks.
At one point in the search for Mr. Fossett, officials thought that they had found as many as eight new wrecks. But Mr. Derks said some were spotted more than once, and others had been logged by the National Transportation Safety Board.
Initial surveying of the remaining three wrecks did not find human remains, Mr. Derks said.
"I suspect that in these cases the aircraft was located, the pilot was removed, and aircraft was left there," Mr. Derks said. "Animals don't eat shoes and pants. There would be something there to say a person was there."
The Fossett search files will probably not be destroyed even if he is not found, because an Air Force regulation requires that cases "which have wide media coverage" or missions "having historical research interest" be sent to the National Archives after five years.
Mr. Fossett, 63, set more than 110 aviation records, including becoming the first person to complete a solo uninterrupted flight around the world in a hot-air balloon, and making the longest nonstop flight in aviation history.
He vanished while taking what was to be a short morning jaunt around the region surrounding a ranch 90 miles southeast of Reno owned by William Barron Hilton, the hotel magnate.
Mr. Fossett has yet to be declared presumed dead.
The Fossett and Hilton families continue to send out private search planes. Patrick H. Arbor, a close friend of Mr. Fossett and the former chairman of the Chicago Board of Trade, said, "It looks pretty hopeless," but pointed to the extraordinary survival skills of Mr. Fossett, who is president of the National Eagle Scouts Association.
"If anyone on this earth could be out there crawling around surviving," Mr. Arbor said, "it would be Steve."